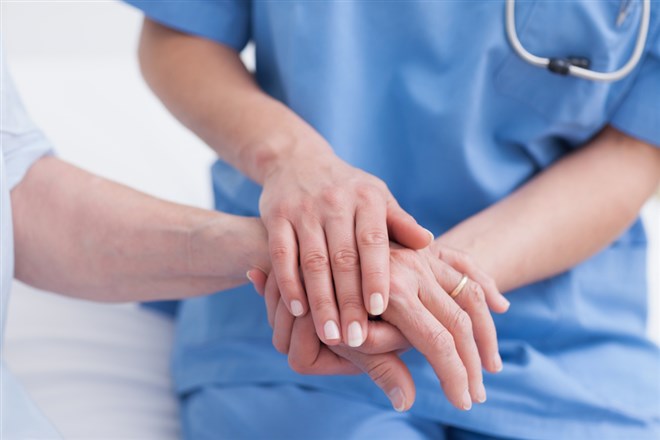 Health Care stocks can be a good investment for long-term growth and stability. The healthcare industry is generally less susceptible to economic downturns. It is expected to see steady growth in the coming years due to an aging population and increasing demand for healthcare services.
However, not every health care stock pays out reliable dividends, meaning they pay a fair amount and do it consistently.
Here are three reliable healthcare stocks you may not have known that are paying solid dividends.
Premier, Inc.
Based in North Carolina, Premier, Inc (NASDAQ: PINC) is a healthcare improvement company. Their primary focus is delivering medical and surgical products, laboratory supplies, and clinical engineering and workforce solutions. They are also relatively small, with only about $4.15 billion in market capitalization.
But what they may lack in size, they are certainly making up for in volume, contributing to their Moderate Buy rating. For example, their average daily trading volume is 462,855 shares, but during the first week of the new year (2023), they were trading a little more than the average. This indicates a lot of interest, which makes sense since the stock currently has a P/E ratio of 22.57.
With that in mind, the company pays out an annual dividend of $0.84 with a dividend yield of 2.40%. This all equates to an impressive 54.19% dividend payout ratio, but, more importantly, the dividend has consistently increased over the past 2 years, and it seems the trend will continue.
After all, the company also expects share value to improve by 15.0%, from $34.98 per share to $40.56. And they should be on track for this modest growth as the stock value has improved by 1.42% on the quarter and is up 3.07% over the last 30-day period.
Patterson Companies, Inc.
Patterson Companies, Inc (NASDAQ: PDCO) is a small Minnesota-based company that you probably never heard of because, well, for one, they distribute dental and animal health products throughout the United Kingdom, the United States, and Canada. They manage these operations in three segments.
Their dental segments provide everything from oral infection control to consumable products to various types of clinical equipment. Their animal health segment distributes dietary and medical treatment and equipment to animal health service providers. Finally, their corporate segment provides financial services and sells other miscellaneous products.
However, you may also not have heard of Patterson Companies Inc because they are quite small. Their market capitalization is shy of $3 billion, meaning that although they don't technically qualify as a small-cap stock, they are at the threshold. And with a modest average daily trading volume of only 741,149 shares, it would be easy to accept them as a small company.
That said, PDCO carries a promising dividend yield of 3.71% with an annual dividend of $1.04 per share. That equates to an impressive dividend payout ratio of 51.23%. And while the 13.81 P/E ratio is not ideal, it is not too shabby either and should get a little help from 5.26% projected earnings growth.
Furthermore, in their most recent earnings report, PDCO had an EPS of $0.63, beating the consensus estimate by $0.06. Their next reporting date is expected at the end of February, and in that report, analysts expect a price target of $28.03, representing an upside of 20.7%. These somewhat meager numbers—coupled with the stock's youth—are likely contributors to the analyst rating of HOLD.
Walgreens Boots Alliance, Inc
Founded in 1901, Walgreens Boots Alliance, Inc (Nasdaq: WBA) is among the most widely known and respected public health service provider. The company operates healthcare and pharmacy offices and retail locations within the United States, across parts of Europe, and the rest of the world.
Their retail segment focuses on prescription drugs, personal care & beauty, and general health & wellness products. They currently operate 8,886 retail stores in the US (under the Walgreens and Duane Reade entities). Internationally, they operate approximately 4,700 locations.
Their stock is also considered to be among the most premium available today, and with a dividend yield of 5.14%, it is easy to understand why. But with the stock at a current value of only $37.19 per share, WBA is surprisingly affordable, especially with 3-year annual dividend growth of 4.00% and a 46-year track record. Of course, it may not stay that way, as analysts have given the stock a $43.85 price target, which represents an upside of 18.0%.
Like the other two stocks on this list, WBA is currently trading at a high relative volume. At the top of the year, daily WBA trading volume was well over the average, at 7.26 million (compared with the 5.13 million average). This stock is different, though, because its market cap is significantly higher ($32.07 billion), and its 7.44 P/E ratio is significantly lower, as is it's 5.76% projected earnings growth. And all of this justifies their current HOLD rating.