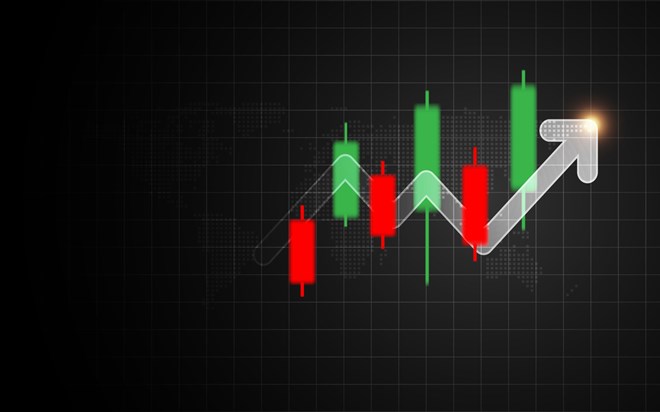 DocGo Inc (NASDAQ: DCGO) has emerged as a buyable growth stock for 2023, which is saying something. The fallout from SVB's collapse is yet to be felt and will impact growth names this year. Like all stock varieties, not all growth stocks are the same, and DocGo is proving resilient and able to thrive in the current economic environment.
Investors must ask themselves if this company can grow and deliver profits now, what will results look like when the economic outlook is less gloomy? In that scenario, revenue and earnings growth may accelerate exponentially on the leverage it's building now.
DocGo Builds Momentum In 2023 
DocGo's market-beating results are driven by growing momentum evidenced by contract gains since the first of the year. The company says it's picked up $180 million in new single and multi-year contracts and expansions. Execs say these new revenue streams will be in place by the end of Q3, which means investors can expect another double-digit ramp in revenue and possible acceleration of annual growth.
The most significant is a pilot program with Dollar General (NASDAQ: DG) to expand DG's Wellbeing program to include essential medical services. The program starts with three clinics but may expand to more stores on positive consumer feedback. Dollar General has Wellbeing products at 3,200 stores as of January 2023 and is expected to expand to 4,000 by the end of the year. 
"These new agreements underscore how DocGo's innovative, technology-driven care delivery model is resonating with health systems and municipalities," said President and COO Lee Bienstock. "Our approach to RFP responses is rapidly maturing, resulting in more awards of increasing size."
The Q4 results were underwhelming initially, but the COVID impact must be considered. The Q4 revenue fell by 10%, including a $50 million tailwind from COVID, which diminished to only $1 million this year. That's a far more significant drop than the headline and helps underscore the core business's strength. When adjusting for the impact of COVID, core revenue is up more than 50% YOY and supported by a 98% increase in transportation services. On a full-year basis, revenue is up 38% despite the loss of COVID revenue in Q4, and GAAP EPS of $0.34 beats the Marketbeat.com consensus by $0.06. 
Guidance is also robust. The company is expecting revenue growth of 14% to 16%, including the impact of COVID. On an ex-COVID basis, revenue is expected to grow 36% to 40%, with gross margins near 35% or flat compared to 2022. 
Institutions Are Buying DocGo
The analyst sentiment toward DocGo is favorable, but the most recent report tracked by Marketbeat's tools is almost a year old. The institutions have been more active and are buying the stock steadily. The institutions only own about 35% of shares, but roughly 1500 basis points of that holding were purchased in the last 12 months. If this trend continues, we can expect to see ownership top 50% by the end of this year and for share prices to respond accordingly. 
The stock is up more than 10% in pre-market action and may head higher. The caveat is that price action has been range bound since the IPO, and resistance at the top of the range may cap gains. The critical level appears to be $11; a sustained rally may follow if the market can get above there. Trading at 25X earnings, the stock is a bit of a value regarding growth stocks that produce better-than-expected growth.