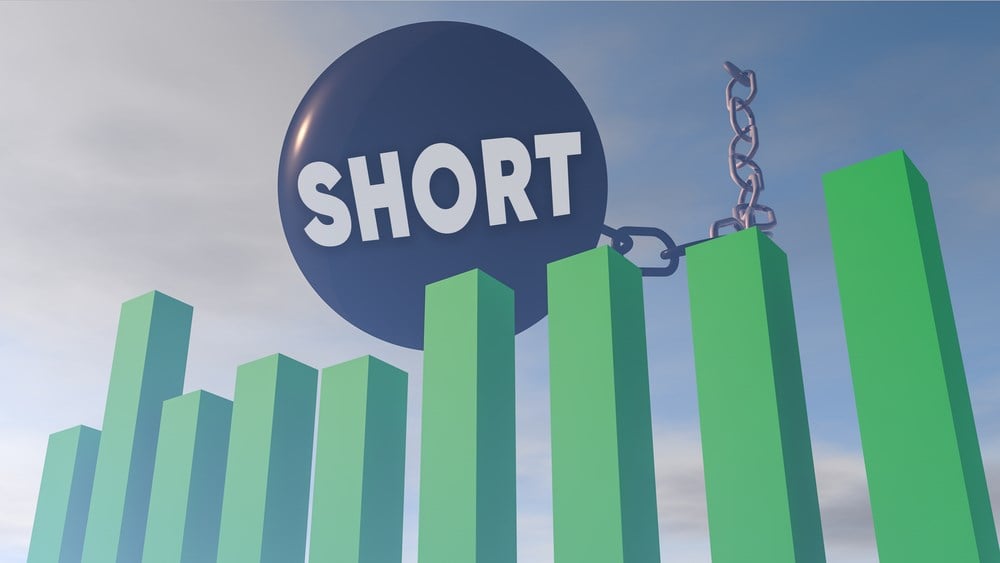 With the recent surge in speculation and the notable relative strength of the iShares Russell 200 ETF (NYSE: IWM), there has been a growing interest in high short-interest stocks. Simply put, there is an increasing interest in names that have previously captured the attention of short sellers, who bet on the stock's share prices declining.

One prime example of the above is Carvana (NYSE: CVNA). Off the backdrop of positive news catalysts, shares of Carvana have surged over 45% over the previous month. The stock caught the attention of retail traders due to its high short interest, and for weeks has been the topic of conversation on popular social media platforms.

Amidst the development of this theme, it is worth identifying and keeping a close eye on three high-short-interest names outlined below. These companies, like Carvana, have gained significant short interest and could experience a short squeeze if positive catalysts and technicals materialize.
Enovix (NASDAQ: ENVX)
Enovix is a leading manufacturer of advanced lithium-ion batteries for various applications, including electric vehicles, grid storage, and consumer electronics. The company has demonstrated solid financial performance with steady revenue growth in recent years.

Since bottoming in early 2023, the stock has performed impressively, up over 10% YTD and over 43% in the last three months. Enovix currently has a Buy rating based on twelve analyst ratings and a consensus price target of $31.08, predicting a 126% upside.

The stock has an above-average short interest, with 29 million shares sold short or a 24% short interest.  



That figure has steadily increased since the beginning of the year and now equates to dollar volume sold short of $367 million. 

With the stock hovering near resistance at $14, a positive catalyst might spark panic among short sellers over that critical level.
Transocean (NYSE: RIG)
Transocean operates in the provision of offshore contract drilling services for oil and gas well. Shareholders of the company must be happy as the stock has performed impressively YTD, with shares up 36%.

The company has a Moderate Buy rating based on eleven analysts and a consensus price target of $6.98, predicting an 11.89% upside in the name. 18.68% of shares are short, bringing the dollar volume sold short amount to just over $830 million, close to the all-time high.

RIG stock trades in a bullish flag pattern, with resistance at $6.50. A breakout over $6.50 could see short sellers begin to panic.
Sunnova Energy International (NYSE: NOVA)
Sunnova Energy operates as a residential energy service provider. The company was founded in 2012 and is headquartered in Houston, TX.

In the past three months, insiders of NOVA have bought 369% more of their stock than they have sold. NOVA has a Moderate Buy rating based on twenty-three analyst ratings and a consensus price target of $34.95, predicting almost 100% upside in the name.



With about 25% of the float short, the stock has an abnormally high short interest making it a prime candidate for a potential beneficiary of a short squeeze. The dollar volume sold short is currently $403 million and has consistently been near $400 million over the previous quarters.
With the stock in a steady downtrend and down close to 3% YTD, potential buyers should watch short-term resistance near $20. A move over $20 could signal a break of the downtrend and a reason for short sellers to begin to exit their position.