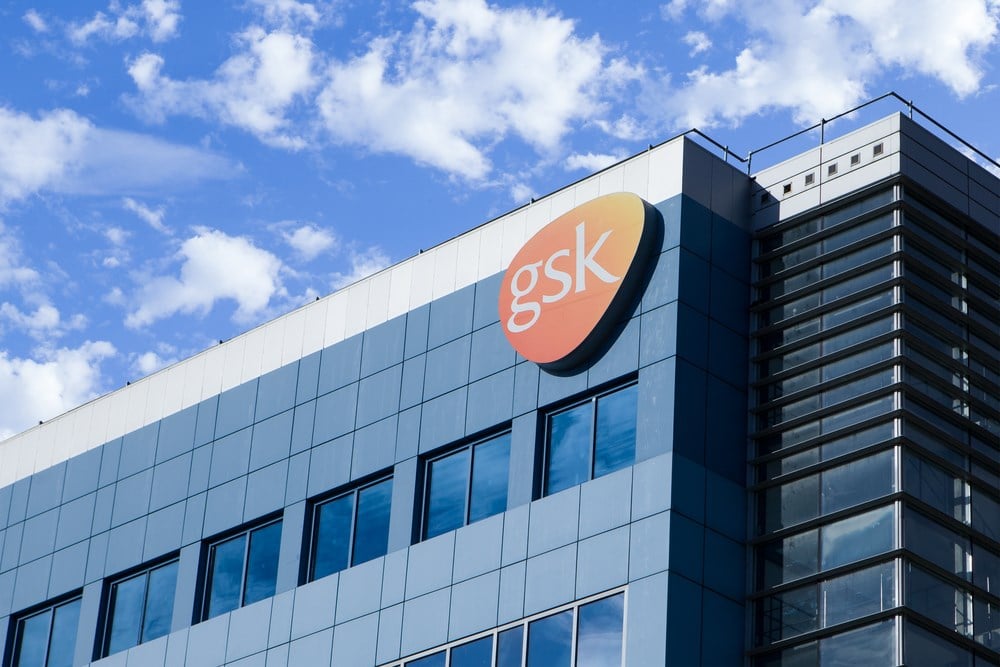 Like most stocks during the dot-com bubble, GSK PLC (NYSE: GSK) partied like it was 1999. In the two decades since, missteps and competitive pressures slashed roughly 50% from the U.K. pharmaceutical company's market value. 
But up more than 25% in the last nine months, GSK is slowly regaining favor with investors, even after the GSK lawsuit. 
On Friday, the company announced that it reached a confidential settlement of a California-based lawsuit. The plaintiff, James Goetz, claimed that GSK's Zantac heartburn medication caused cancer. Had the case been trialed on July 24, it would've been the first courtroom challenge of Zantac's cancer-related complaints. 
The medication has been scrutinized for its ranitidine ingredient, but GSK has maintained that the ingredient and the product don't cause cancer. The company admitted no liability in the settlement and said it plans to defend itself using facts and science in other Zantac cases.
Whether the James Goetz case sets a precedent for future Zantac claims remains to be seen. Since it lifted the uncertainty around a potential trial outcome and a significant distraction for GSK, the market reacted favorably in bidding the stock up 4.9% Friday. While this doesn't mean GSK is out of the woods on the Zantac controversy, it is the latest reason behind GSK's much-needed recovery. 
Why Are GSK Shares Trending Higher?
Earlier in the week, GSK reported that its respiratory syncytial virus (RSV) vaccine for adults 60 years and up proved effective across two straight seasons. New data from a phase three trial of Arexvy showed that a single dose of the vaccine helped prevent RSV-lower respiratory tract disease and more severe disease. Efficacy for the two study endpoints was 67.2% and 78.8%, respectively. 
Already FDA approved, the result puts Arexvy one step closer to treating the approximately 177,000 Americans contracting the contagious virus each year and gaining approval in other jurisdictions.
The company's first-quarter earnings release in late-April has been a bigger part of the rally. GSK posted 7% adjusted EPS growth that comfortably exceeded the consensus estimate. The solid start to 2023 reflected a 15% jump in GSK's vaccine sales, including a COVID-19 booster and shingles protection Shingrix. Ongoing global demand for asthma medication Trelegy also strongly impacted results. 
Aside from the Q1 beat, the market is warming up to GSK's recent decision to spin off its consumer healthcare business. The move should allow the company to focus on its pharmaceutical pipeline and lead to improved cash flow.
GSK's pipeline includes a range of potential treatments for infectious diseases, HIV, immunology and oncology. More than 20 candidates are in phase three studies, which bodes well for future regulatory approvals and financial results. Among its most promising candidates is COPD treatment Nucala, which has already been FDA-approved for sinus indications.
What Makes GSK an Interesting Value Stock?
Even with the recent advance, GSK shares are inexpensive. At around 15x trailing earnings, they are trading at a 50% discount to the average pharmaceutical industry stock. 
GSK's P/E ratio is only 9x, making it one of the least expensive ways to gain exposure to the pharma growth and the aging population demographics behind it. By comparison, fellow large-cap ADR Dr. Reddy's Laboratories currently goes for 18x 2024 earnings. 
In addition, GSK pays one of the biggest dividends in healthcare. Its 3.8% forward dividend yield is more than twice that of the average healthcare stock. With a healthy 35% payout ratio, the board has flexibility for future dividend increases. 
Trading more than $20 below its April 2022 high of $58.71, GSK has nearly 40% upside to return to its post-COVID peak. If the headlines around its medicines, vaccines and drug pipeline remain healthy (and it avoids a major Zantac-related setback), income investors will discover this evolving value play.