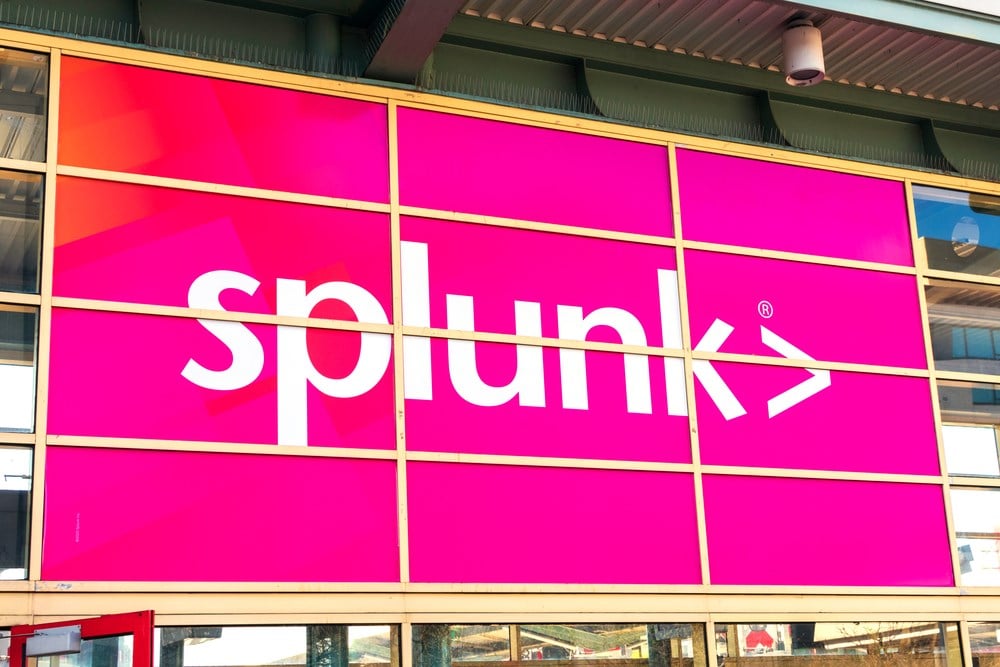 Data analytics software developer Splunk Inc. (NASDAQ: SPLK) is up more than 6% since its most recent quarterly earnings report in May.  
Like many stocks, Splunk's recent price action has been correlated with the broader market, as shares declined after rallying to June highs. That paralleled action in the Nasdaq Composite, of which Splunk is a component. 
In tandem with its index, Splunk shares were in rally mode on June 27, finishing 2.78% higher at $102.38.
The recent pullback could offer a new buy opportunity if shares continue to find support above their 50-day moving average and Splunk earnings continue in its current trajectory.  
Following the Market's Direction 
The Splunk chart reveals the stock to have resumed its consolidation after briefly clearing a buy point near $110. When it pulled back along with its index, Splunk illustrated that about 75% to 80% of stocks follow the market's direction, even if there's reason to be optimistic about any given company's shares.  
Splunk's cloud-based software allows businesses to conduct real-time data searches, analysis, reporting and monitoring. It should handle extensive historical data for comprehensive insights.
Splunk's customers use the software to gain valuable insights that apply to customer research, competitive analysis and cost containment, among other functions.
MongoDB Inc. (NASDAQ: MDB) is currently the best price performer within its database software industry, with mega-cap Oracle Corp. (NYSE: ORCL), also showing recent substantial price gains. 
Exceeding Earnings and Revenue Views 
Splunk's fiscal first-quarter results, announced on May 24, surpassed estimates for both revenue and net income, as you can see using MarketBeat's Splunk earnings data. That was the case in each of the past six quarters. 
Like other techs slammed in 2022, Splunk is "cutting costs," a polite term for laying off workers hired during the pandemic heyday, when companies undoubtedly thought the good times (for them) would never end. 
Earlier in the year, Splunk said it was cutting 4% of its workforce, reducing the use of contract workers and consolidating operations at a Washington, D.C.-area office building to one floor from two. 
Making Progress on Expense Management
In the most recent earnings conference call, CFO Brian Roberts said, "We made solid progress in Q1 on our expense structure and looking forward, we remain extremely focused on increasing our operating efficiency."
The company generates revenue from selling cloud services on a subscription basis, with customers paying on either the volume of data indexed per day, or by purchasing the infrastructure, data storage and bandwidth required to support the underlying workload. 
The company says it's seeing an increasing share of its business based on workload pricing. 
For other customers, Splunk charges licensing fees based on the estimated daily data indexing capacity or the computing power consumed to support a given customer's workload.
Cloud Revenue Growing
As of January 31, Splunk had customers in more than 130 countries and its offerings were deployed by over 90 Fortune 100 companies.
Splunk issued upbeat guidance for the full year in the most recent report. It expects annual recurring revenue between $4.125 billion and $4.175 billion.
It now expects total revenue of approximately $3.9 billion, near the top end of its prior range of $3.85 billion to $3.9 billion. Splunk has a market capitalization of $16.95 billion, putting it on the lower end of the large-cap classification. 
Wall Street Sees Double-Digit Growth
Wall Street expects earnings to grow 20% this year, and another 16% in fiscal 2025. 
According to MarketBeat's Splunk analyst ratings, the consensus view is "moderate buy," with a price target of $118.19, representing an upside of 15.45%. After the company's first-quarter report 12 analysts boosted their price targets on Splunk. 
In a May 24 note, Morningstar analyst Malik Ahmed Khan wrote, "While the macroeconomic backdrop continues to be dreary, we are impressed by Splunk's ability to navigate these murky waters by prioritizing operational discipline while continuing to grow its top line."
As macroeconomic conditions normalize, he added that customer demand for cloud solutions, which have remained sluggish, should pick up, resulting in a stronger top-line expansion in fiscal 2025.