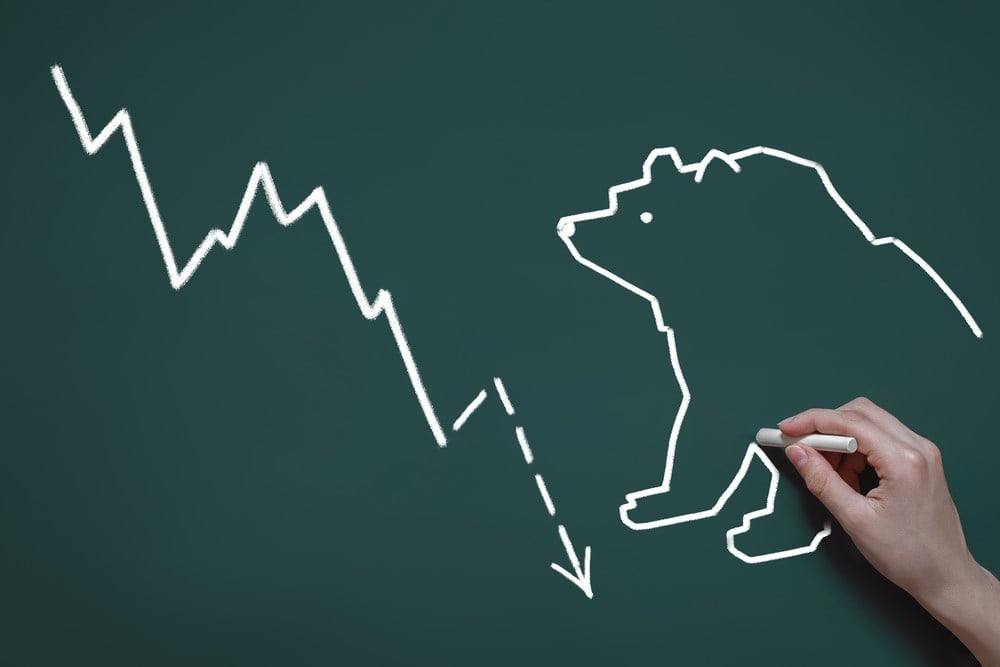 Recently, high short-interest stocks have emerged as a strong market theme, gaining significant attention from investors and analysts alike. Companies such as Carvana (NYSE: CVNA), Rivian (NASDAQ: RIVN), and Enovix (NASDAQ: ENVX) have been at the forefront of this, witnessing a remarkable surge in their stock prices while facing elevated levels of short interest.
The interplay between bullish investors and short sellers has intensified, leading to an intriguing and volatile landscape where these companies' shares have soared to unprecedented heights in the short term. As the tug-of-war continues, the market remains captivated by the drama surrounding these high short-interest stocks.
As a result, being prepared with a list of high short-interest stocks is a good idea right now. Three names with an abnormally sizeable short interest that stand out are Beyond Meat (NASDAQ: BYND), BioXcel (NASDAQ: BTAI), and Allogene (NASDAQ: ALLO).
It can be beneficial to keep them on watch due to their potential for significant price fluctuations and short-squeeze opportunities. However, caution and thorough research are essential before investing in these high-risk stocks.
Beyond Meat (NASDAQ: BYND)
Beyond Meat, Inc. is a US-based company that develops, manufactures, and markets plant-based meat products globally. They offer a variety of plant-based alternatives for beef, pork, and poultry, distributing through various retail channels such as grocery stores, mass merchandisers, and restaurants. 
Year-to-date shares of BYND are up almost 29%, consolidating in a bullish formation near a critical resistance level of $18. The company is set to report earnings on August 7 after market close.
Based on ten analyst ratings, the consensus rating for BYND is Reduce, with five analysts placing BYND as a Sell and five at Hold. The consensus price target is $14.18, predicting an almost 11% downside for the stock. 

While the analysts see a downside, they might not consider the elevated short interest in the stock, which can change the outcome drastically. The short interest is 36.86%, or about 21 million shares are short. With an average daily volume of just 3.7 million shares, the 21 million shares sold short is staggering. 
BioXcel Therapeutics (NASDAQ: BTAI)
BioXcel Therapeutics, Inc. is a commercial-stage biopharmaceutical company that uses artificial intelligence methods to develop innovative medications in neuroscience and immuno-oncology. Their unique drug re-innovation strategy involves utilizing approved drugs or clinically validated candidates in combination with big data and proprietary machine learning algorithms to discover new therapeutic possibilities.
Year-to-date shares of BTAI have had one to forget, with shares down 55%. However, shares have staged a relief rally over the last month, climbing almost 44%. 
Even after its sharp fall lower this year, analysts remain bullish on the stock, with a consensus rating of Moderate Buy and a price target of $37.86, based on six analyst ratings. That price target stands out, predicting almost a 300% upside in BTAI.

BTAI is among the highest-shorted names on a major U.S. exchange, with a short interest of 43.11%, making it a prominent name to watch for a surge in volume and attention.
Allogene (NASDAQ: ALLO)
Allogene Therapeutics, Inc., a clinical-stage immuno-oncology company, develops and commercializes genetically engineered allogeneic T-cell therapies for the treatment of cancer.
After topping out in mid-2020, shares of ALLO have steadily declined over the years, last trading at $4.92. Year-to-date, the stock is down almost 22% and 62% over the last year. 
However, analysts see value in ALLO and are bullish on the name, with a Moderate Buy rating based on the thirteen analyst ratings. Of the thirteen analysts, nine have ALLO as a Buy. The consensus price target is $16.35, predicting a whopping 232% potential upside for the stock.

The short interest in ALLO is as impressive as the consensus analyst price target. The short percent of the float is 53.88%. The current short volume is 41 million shares versus the stock's average daily volume of just 1.9 million shares. This staggering short interest makes ALLO a prime candidate for a potential short squeeze down the line.