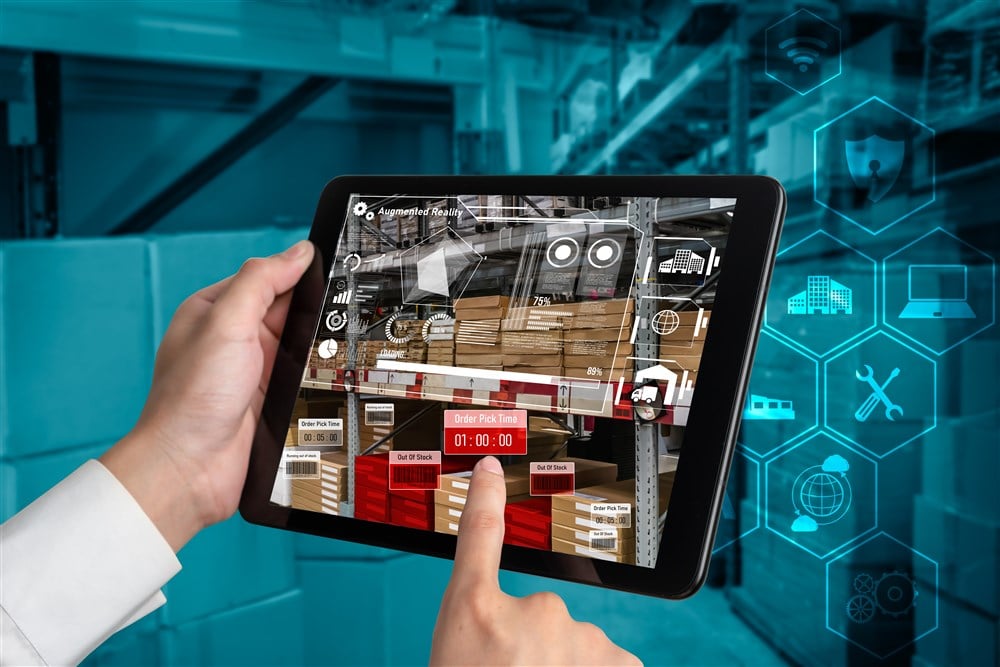 The AI industry is in high gear, and the money flows fast into all segments. Among the most promising segments are AI apps and services, which will be the largest portion of the market over time. The estimates vary, but the AI industry will undoubtedly grow at a solid double-digit CAGR for at least the next 10 years, and these companies are in the best position to profit from it.
We don't know which apps will be the best, but AI apps are on the way, and these companies will be involved in the development.
GitLab for Secure Development of AI 
GitLab (NASDAQ: GTLB) has gained traction over the past few years as a secure platform for developing apps and other software. That traction increased early in 2023 with the rise of AI, and momentum continues to build. The Q2 results show growth and growth substantially above the consensus estimate driven by the growth of large customers. Customers generating more than $100K in ARR grew by 37% compared to the 33% growth in smaller clients, and penetration is rising in both groups. 
GitLab provides a stable place for developing AI apps and services and provides AI services and tools to its clients. Gartner and Forrester called the company a leader in its field and the only choice for some uses. Among the highlights of the Q2 report is the release of Gitlab 16.0, which incorporates several new AI-powered tools that enhance workflows.  Regarding the retention rate, the net NRR came in at 124% in Q3, which is desirable for any business.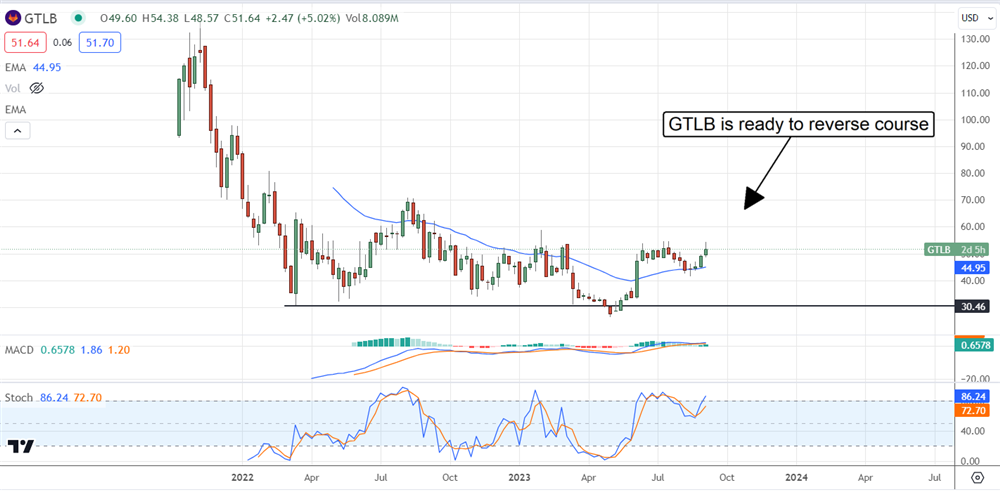 MongoDB is an AI-Powered Database and Developer Platform.
Given the strength shown by MongoDB (NASDAQ: MDB) the week before, GitLab's strength was no surprise. MongoDB has emerged as another leading go-to source for AI services and development. Its database and developer tools incorporate AI and can help businesses innovate and scale faster and more efficiently. The Q2 results include a 40% increase in revenue driven by increased large clients, improved penetration, and wider margins. The boost in revenue helped leverage EPS to double last year's rate, and earnings strength is expected to continue. 
The primary takeaway from the Q3 guidance is that it is cautious, and outperformance should be expected. Among the drivers of growth is the company's compatibility with GitLab. MongoDB's developer tools include a GitLab repository, which facilitates backup and prior versions.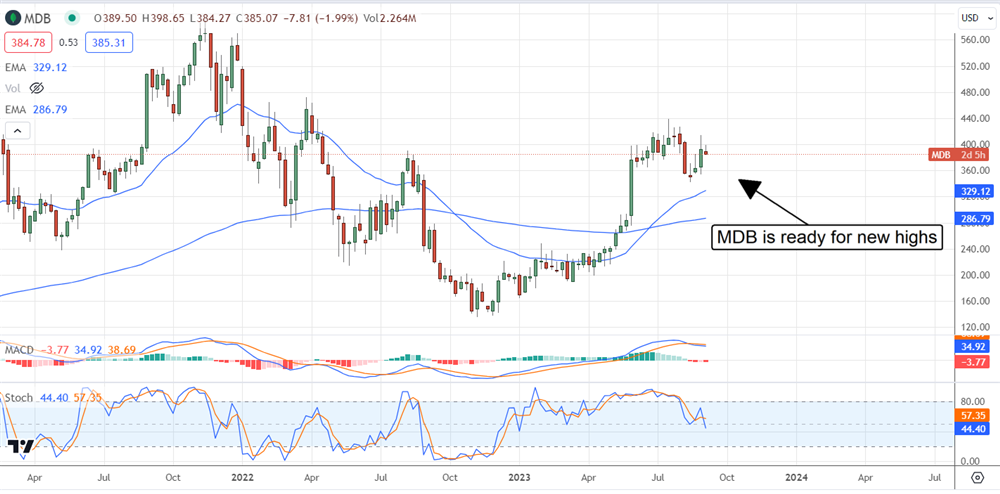 C3.ai Inc. is a Pure Play On AI Apps and Development
C3.ai (NYSE: AI) is a pure play on AI apps and development operating as an enterprise software company focused on AI. The company operates several platforms for the development, applications, and use of AI-powered services. This company has yet to see the boost in revenue or earnings shown by others, but the expectations are high. The consensus figures for 2024 have the company returning to growth, and the estimates could be cautious. As it is, the company is expected to grow by 20% versus 2013.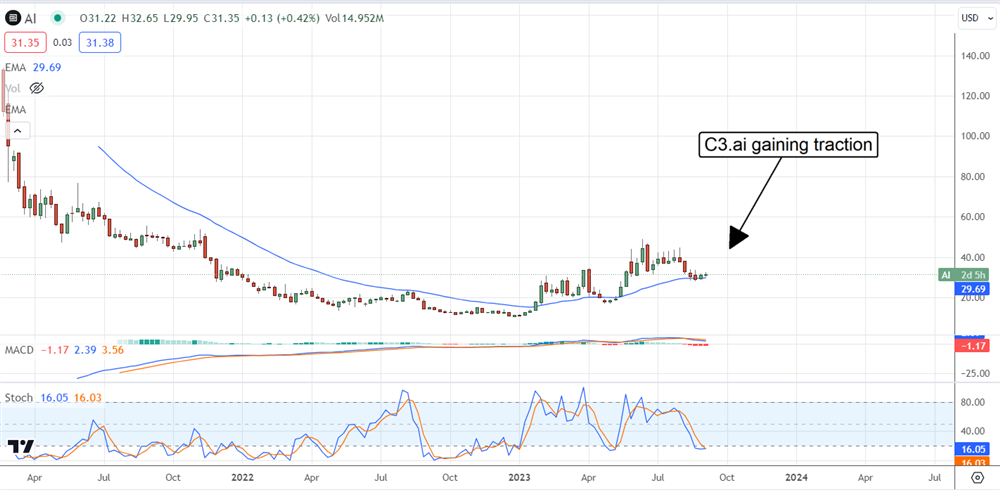 Oracle: For Blue Chip Exposure To AI Development
Due to their micro-cap status, MongoDB and GitLab may provide the path to greater gains over time, but the big boys should not be counted out. Oracle (NYSE: ORCL) has been leaning into a transformation centered on the cloud and getting boosted by AI. The results show that its database services and developer tools are equally helpful in developing AI tools and apps.
The company's cloud segments are growing at a double-digit pace and more than offsetting weakness in legacy businesses. The analysts liked what they saw in the Q2 report and have been upgrading the raising price targets ever since.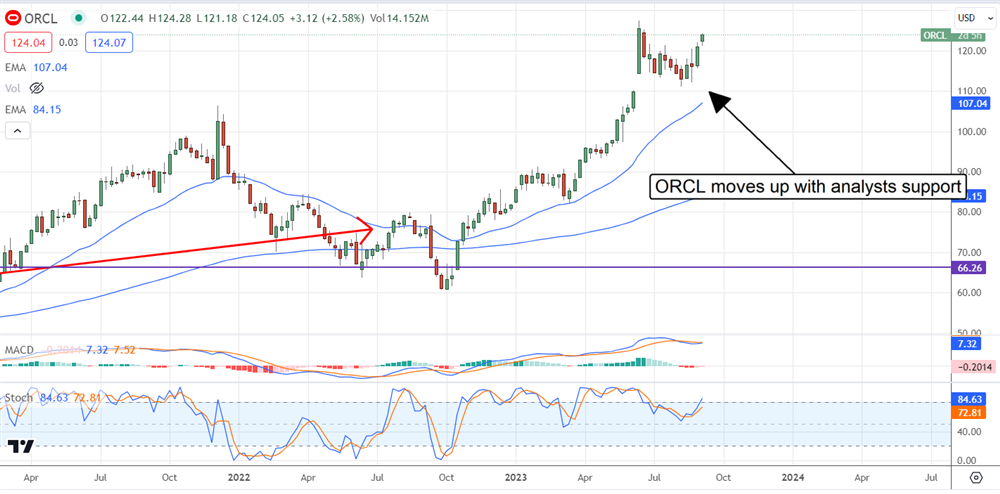 NVIDIA is AI, AI is NVIDIA
NVIDIA (NASDAQ: NVDA) may not have known it was working on AI, but it's a fact its high-power GPUs are perfect for AI as we know it. That is seen in the Q2 and Q3 results, which are mind-blowing. The takeaway is that NVIDIA has emerged as more than just a chip company. It is leaning hard toward AI and has positioned itself as the leading source of AI services.
Its AI platform provides supercomputing tools for AI model developers, a platform for developing AI-powered apps and services, and platform services for businesses looking to harness AI. It's a win-win-win for AI investors.