The Inflation Reduction Act of 2022 ("IRA") is set to boost the development of solar, wind, and big batteries, by at least 20% through 2030, with a target of 364 gigawatts of the capacity of solar energy alone
BNEF projects that by 2030, solar power plants will have three times the capacity of all United States solar plants in operation in 2021, 21% higher than the initial forecast before the IRA was signed in August
Correlate's understanding of the renewable energy market, and the competence of its leadership, position it to take advantage of the ongoing energy transition and the opportunities therein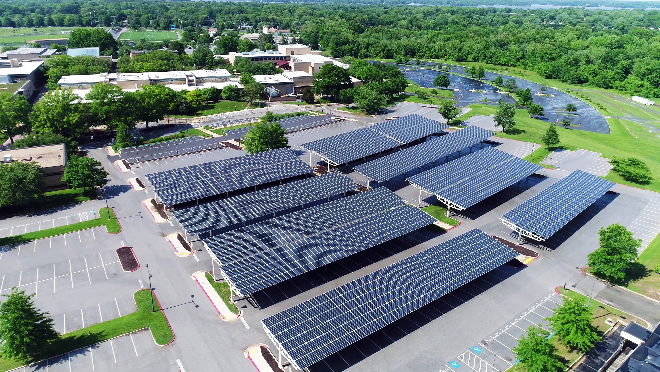 Correlate Infrastructure Partners (OTCQB: CIPI), a portfolio-scale real estate platform, is eying a significant growth potential in market capitalization in the coming years. Todd Michaels, the company's President and Chief Executive Officer ("CEO"), has lauded his team's efforts so far and the progress that the company has made as it works towards being "the first profitable, rapidly-growing publicly-traded clean energy company."
A recent law signed by the President is set to boost the development of solar, wind, and big batteries by at least 20% through 2030. Dubbed the Inflation Reduction Act ("IRA") of 2022, the law looks to lower energy costs, increase cleaner production, and reduce carbon emissions by roughly 40% by…
NOTE TO INVESTORS: The latest news and updates relating to CIPI are available in the company's newsroom at https://ibn.fm/CIPI
About Green Energy Stocks
Green Energy Stocks (GES) is a specialized communications platform with a focus on companies working to shape the future of the green economy. The company provides (1) access to a network of wire services via InvestorWire to reach all target markets, industries and demographics in the most effective manner possible, (2) article and editorial syndication to 5,000+ news outlets (3), enhanced press release services to ensure maximum impact, (4) social media distribution via the InvestorBrandNetwork (IBN) to millions of social media followers, and (5) a full array of corporate communications solutions. As a multifaceted organization with an extensive team of contributing journalists and writers, GES is uniquely positioned to best serve private and public companies that desire to reach a wide audience of investors, consumers, journalists and the general public. By cutting through the overload of information in today's market, GES brings its clients unparalleled visibility, recognition and brand awareness. GES is where news, content and information converge.
To receive SMS text alerts from Green Energy Stocks, text "Green" to 844-397-5787 (U.S. Mobile Phones Only)
For more information, please visit https://www.GreenNRGStocks.com
Please see full terms of use and disclaimers on the Green Energy Stocks website applicable to all content provided by GES, wherever published or re-published: https://www.GreenNRGStocks.com/Disclaimer
Green Energy Stocks
Los Angeles, CA
www.GreenNRGStocks.com
415.949.5050 Office
Editor@GreenNRGStocks.com
Green Energy Stocks is part of the InvestorBrandNetwork.