Is the Fed's ETF Work Done?
September 15, 2020 at 09:55 AM EDT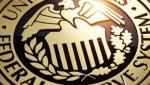 As a matter of course, I'm used to examining flows into ETFs to get some insight into investor sentiment. It's a far from perfect proxy. After all, when we say "XYZ fund had $1 million in flows" we're not saying "Bob and Alice bought $1 million!...