This month, and this year overall, was one of reflections upon the fashion industry, with fashion weeks across the globe driving the industry toward a more sustainable production and retail system.
(PRUnderground) September 22nd, 2020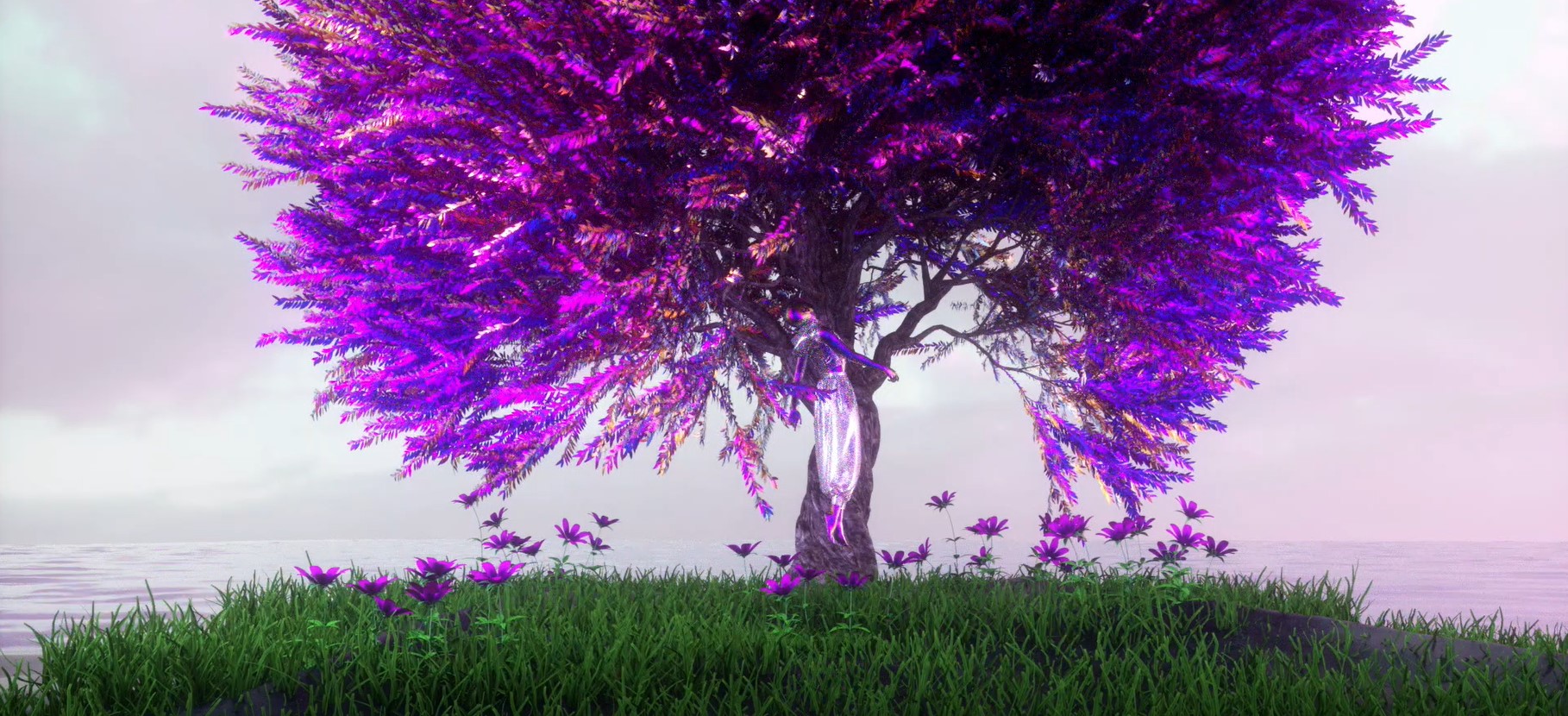 With most fashion weeks transitioning to a semi-online or fully-online format, many fashion production companies seized the opportunity to utilize this new way of showing collections.
No one did this better than Fashion Fund and Russian Fashion Council, however, with their current Global Talents Digital initiative merging digital art and real-life fashion into an uncompromising vision of the future.
One day of Global Talents Digital was in fact set aside to showcase groundbreaking digital art, as we saw artists from all over the globe present their pieces on subjects such as fashion, sustainability, pollution and more.
The one-of-a-kind digital artist showcase, titled Update ID Settings, lived up to its name – it urged the audience and the participating designers to "upgrade" their attitude towards art and fashion, and blurred the lines between the two, presenting meditative digital wonders from revolutionary creators from Australia, Germany, Ireland, Italy, Mexico, Netherlands, Qatar, Russia, Sweden, Switzerland and UK.
Established and emerging artists have presented their works, all inspired by the overarching theme of sustainability: Veg Systems of Italy showed us a desolate virtual landscape, while Russian 3D artist Alexander Pevchev collaborated with the US-based Remake NPO to create a dashing art piece meditating on humanity and nature relationships.
German artist Timo Helgert's work "The Urban Ocean", was especially impressive. Focusing on beauty in the simple things, on appreciating nature and creating hope even in difficult times, his work reinterpreted a shark metaphorically swimming or even flying through the modern megapolis.
It became clear that fashion and art flow organically into one another, and, in many cases, compliment each other perfectly. With the overall trend of digitization of fashion that we saw even before 2020, it felt natural to see art presentations flow smoothly into fashion shows. With designers like Virgil Abloh combining art with fashion in their recent collections, Update ID Settings was a brave step for Global Talents Digital. But it paid off, since not only this was a way of bringing interactive (many shows contained AR elements) digital art into a traditional fashion week, but also bringing to light many international talents that source their inspiration directly from fashion.
Finally, it was important to allow viewers of this online event to learn by example – since all the subject matter this season was devoted to the concept of sustainability. Since art has always been effective as a way to shift the cultural paradigm and worldview, this was also a concentrated and direct learning effort.
This year has shown us that a fashion week can be anything – from a presentation in your backyard much like what Christian Siriano did at the New York Fashion Week – to a full-scale digital gallery.
About The Fashion Book Magazine
The post Fashion Meets Digital Art At The Global Talents Digital In Moscow first appeared on PRUnderground.
Press Contact
Name: Nick Andrews

Phone: +1909677676245

Email: Contact Us
Original Press Release.