A holistic medical professional, Dr. Anthony Salzarulo in New York City, has launched a Vada balancing program for all patients. Balancing one's Vata can prevent catching colds, the flu, and more.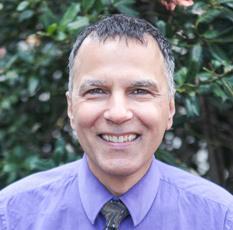 New York, United States - October 19, 2020 /PressCable/ —
Dr. Anthony Salzarulo, a prominent holistic doctor in New York City, has launched a Vata foods diet program for the fall and winter that promotes balanced living. This holistic doctor is licensed in both Chiropractic and Physical Therapy and is a certified Iridologist, a Homeopath, and a certified Biotherapeutic Drainage Practitioner.
For more information see https://blog.drsalzarulo.com/staying-grounded-during-the-winter-season/
The launch by this holistic doctor in New York of the Vata foods diet and lifestyle was prompted after a patient asked Dr. Anthony Salzarulo what they could do to prevent catching viruses this winter. After he discussed the issue with this patient he decided to launch an educational program to help all his present and future patients.
Balancing Vata in the fall and winter is an important step men and women can take to prevent the spread of contagions and other diseases. The late fall and winter period corresponds to the Ayurveda mind-body principles of "Vata season" because it is composed of the same qualities that characterize Vata: cold, moving, dry, and changeable.
Dr. Anthony Salzarulo explains, "If Vata is in balance, then it is much easier for a person to thrive in the fall and winter season. However, an individual can easily accumulate too much Vata if they do not engage in practices that maintain the proper balance."
This holistic New York City practitioner explains that those who do not balance Vata may manifest physical and emotional symptoms, such as dry skin, anxiety, depression, insomnia, and a general feeling of not being grounded.
Dr. Salzarulo lays out the basic guidelines for observing one's Vata so colds, flu, influenza, and other virus-based contagions can be avoided and to decrease anxiety and promote feelings of peace and tranquility. Diet is a major area that individuals can observe to keep balanced Vata. Dietary recommendations including increasing the intake of root vegetables. Those would include Beets, Burdocks, Carrots, Celery, Daikon, Radishes, Jicama, Onions, Parsnips, Red Potatoes, Rutabagas, Sweet Potatoes, Turnips, and Cassava.
He also recommends drinking warm tea to keep Vata in check. His favorite Vata reducing tea is Vata Tea by VPK. Other foods and drinks that his Vata program includes are Ghee Milk, Organic rice, Coconut, Hemp, Almond milk, Coriander, Cumin, and Cardamom.
A final suggestion to those desiring balanced Vata is to perform a daily abhyanga oil massage. He states that oil should include sesame oil, coconut, or almond oil. This exercise restores proper Vata balance and deep, restful sleep.
The launch of this program by Dr. Anthony Salzarulo, a holistic doctor in New York City is designed to keep individuals free from colds, the flu, influenza, pneumonia, coronavirus, and other contagions.
For more information see the above URL.
Contact Info:
Name: Dr. Anthony Salzarulo
Email: Send Email
Organization: Dr. Anthony Salzarulo
Address: 641 Lexington Ave, Floor 14 Entrance on, E 54th St, New York, NY 10022, United States
Phone: +1-212-475-2222
Website: http://www.drsalzarulo.com
Source: PressCable
Release ID: 88981450