Oscarhair is a premium luxury human hair manufacturer that offers a wide range of hair extensions.
Vietnam - May 30, 2023 —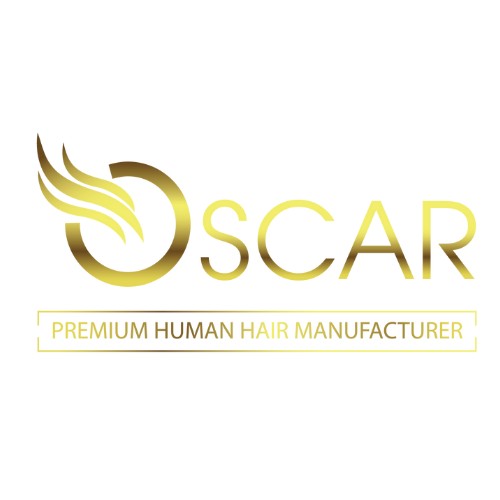 Hair extensions have become increasingly popular for individuals seeking to add length, thickness, or a touch of glamour to their natural hair. However, not all hair extensions are suitable for everyone. Whether it is a first-time user or assisting someone in their style transformation, here are some valuable tips for choosing the most suitable hair extensions and making an informed decision before investing in them.
Human hair and synthetic hair
There are two main hair extension types: human hair and synthetic hair. Oscar Hair experts highlight three types of human hair used in extensions: Virgin hair, Non-Remy hair, and Remy hair. Virgin hair, being untreated and maintaining its natural color, texture, and luster, is the epitome of quality but is rare and expensive. Non-Remy hair, sourced from various donors, may tangle because cuticles face different directions. Remy hair is meticulously collected to ensure that all cuticles align in the same direction, resulting in a soft and silky experience similar to natural hair. Synthetic hair extensions, made from artificial fibers, are more affordable but offer limited styling options and durability compared to Remy hair.
Consider the hair type and texture
Understanding the hair type and texture is essential in choosing suitable hair extensions. How your natural hair feels, and its thickness determines how much the extensions blend in. It is advisable to select extensions that align with your hair's texture to achieve a seamless and authentic appearance. Individuals with fine, thin hair may find lightweight extensions like invisible tape-ins, hand-tied wefts, or halo hair extensions particularly beneficial as they add volume without weighing down the strands. On the other hand, those with thick hair might need additional extensions, and options such as keratin tip extensions or weft hair for sew-ins can aid in achieving a cohesive blend.
Perfect color match
Choose hair extensions that closely match your natural hair color to achieve the most natural-looking result. Identify your hair shade and select extensions based on the color chart. Consult with a hairstylist to determine the exact shade that matches your hair.
Consider your lifestyle
Before getting hair extensions, consider which extension method suits your lifestyle. Different extension methods require varying levels of care and maintenance. Clip-in extensions suit owners who enjoy experimenting with styles and frequently change their looks. Because clip-in extensions are easy to attach and remove at home, allowing for quick transformations. Keratin tip extensions (semi-permanent extensions) are a great choice for owners with time to care for their hair and engage in various sporty activities.
Preferences and personality spices
Preferences and personality are prominent in choosing your most suitable hair extensions. Clip-ins allow owners to try new styles for versatility and temporary transformations frequently. For a more long-lasting solution, sew-in or tape-in extensions can last 8-12 weeks, providing a semi-permanent change. Considering your preferences and personality will reduce the finding time for your most awesome hair extensions and bring great experiences when spending days with them.
Most importantly, proper care is essential for maximizing the longevity of the hair extensions. Use high-quality shampoo and conditioner designed for extensions, and be cautious with excessive heat when styling. Choosing a reputable unit providing hair extensions also contributes to seeking hair extensions more convinient.
Oscarhair is a premium luxury human hair manufacturer that offers a wide range of hair extensions.
Oscarhair's hair extension collection features the highest quality, ethically-sourced hair with various textures, lengths, colors and styles, perfect for those looking for the most natural and luxurious-looking hair products. Oscarhair updates annually 40+ colors are updated with cutting-edge technology, committing hair's stability and durability.
As a manufacturer, Oscarhair not only supplies high-quality hair extensions but also offers OEM and ODM services, enabling clients to personalize their hair products with their branding, packaging, and specifications. With a remarkable supply capacity of up to 1,000kg per month, Oscarhair efficiently fulfills orders of all sizes, ensuring each product maintains the same superior quality and attention to detail. By partnering with the best delivery services, Oscarhair ensures prompt and efficient delivery, allowing products to reach customers quickly.
Oscarhair's slogan is "quality than quantity," which leads to oscar hair's moral to bring the highest quality goods and services. All products are Remy hair and are selected from ethically sourced. These hair extensions can be treated like natural hair, allowing customers to wash, blow-dry, flat iron, or curl them using hot tools. View more information about Oscarhair at: https://oscarhair.vn
About the company: Oscarhair is a premium luxury human hair manufacturer that offers a wide range of hair extensions at OEM and ODM services. Oscarhair's hair extension products are made from 100% natural human hair and collected directly from donors. When the hair is delivered to Oscarhair's factory, the unit will process and preserve it carefully to ensure smoothness and softness.
Contact Detail:
Facebook: https://www.facebook.com/OscarHairVietNam
Instagram: https://www.instagram.com/oscarhair_vietnam/
About Us: /Oscarhair/
Contact Info:
Name: Oscarhair
Email: Send Email
Organization: Oscar International Manufacturer And Trading Joint Stock Company
Address: Floor 6, No. 24 Nguyen Co Thach street, Cau Dien Ward, Nam Tu Liem Dist, Hanoi, Vietnam
Phone: (+84) 862 081 388
Website: https://oscarhair.vn/

Release ID: 89098811
If you detect any issues, problems, or errors in this press release content, kindly contact error@releasecontact.com to notify us. We will respond and rectify the situation in the next 8 hours.