Guest Delight International Launches Cloud-Based Platform to Revolutionize Hospitality and Elevate Guest Experiences. Personalized, data-driven solutions set new standards for customer satisfaction and loyalty, empowering properties to exceed guest expectations.
India - May 31, 2023 —
Guest Delight International, a leading provider of innovative hospitality solutions, is proud to announce the launch of their ground-breaking cloud-based platform designed to elevate guest experiences to unprecedented heights. By harnessing cutting-edge technology and a deep understanding of guest preferences, Guest Delight International aims to revolutionize the hospitality industry and set new standards for customer satisfaction.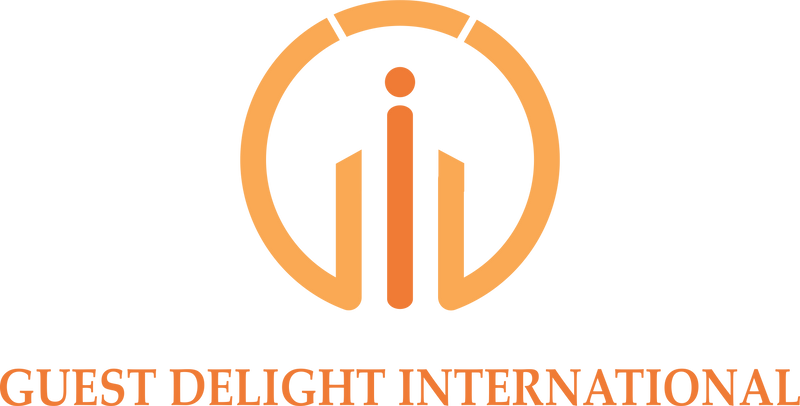 In today's highly competitive market, hotels, resorts, and vacation rentals are constantly seeking ways to differentiate themselves and provide exceptional service that leaves a lasting impression. With Guest Delight International's suite of solutions, properties of all sizes can now unlock the power of personalized guest experiences, resulting in increased guest loyalty, positive reviews, and ultimately, improved revenue.
At the core of Guest Delight International's offerings is their state-of-the-art guest engagement platform. This comprehensive solution seamlessly integrates with a property's existing systems, such as property management systems and guest service platforms, to collect and analyze data, enabling hotels to truly understand their guests' preferences and needs. This powerful insight allows properties to deliver tailored experiences, personalized recommendations, and anticipatory service, all aimed at creating a memorable stay for each guest.
"Our mission at Guest Delight International is to transform the way hotels and resorts engage with their guests," said the PR spokesperson, CEO of Guest Delight International. "We believe that every guest should feel valued and cared for during their stay. Our platform empowers properties to do just that by providing them with the tools to exceed guest expectations, anticipate their needs, and create moments that are truly unforgettable."
Guest Delight International's platform also includes a mobile app for hotel teams, enabling them to easily keep abreast of Brand Guidelines, access personalized improvement plans, and upload non-compliances to Standard Operating Procedures, with just a few taps on their smartphones. With a user-friendly interface and intuitive features, the app enhances the guest experience by putting everything that the hotel teams need right at their fingertips.
Additionally, Guest Delight International offers comprehensive training and support to ensure that properties can maximize the potential of their platform. From initial setup to ongoing optimization, their team of experts works closely with properties to customize the solution according to their unique requirements and provide continuous guidance for seamless implementation.
As a pioneer in the industry, Guest Delight International has already partnered with several prominent hotels and resorts, earning accolades for their innovative approach to guest engagement. With a track record of delivering tangible results, properties can trust Guest Delight International to help them unlock new levels of guest satisfaction and loyalty.
About Guest Delight International:
Guest Delight International is a leading provider of hospitality solutions that enable hotels, resorts, and vacation rentals to deliver exceptional guest experiences. Their cutting-edge platform harnesses the power of technology and data to create personalized, anticipatory service that exceeds guest expectations. With a commitment to innovation and customer satisfaction, Guest Delight International is transforming the hospitality industry, one unforgettable guest experience at a time.
Contact Info:
Name: Andreas Mueller
Email: Send Email
Organization: Guest Delight International
Phone: +34911238638
Website: https://www.gdiworldwide.com/

Release ID: 89097915
If you detect any issues, problems, or errors in this press release content, kindly contact error@releasecontact.com to notify us. We will respond and rectify the situation in the next 8 hours.