Maxcare Home is a chain store in Vietnam that specializes in providing high-quality medical and home healthcare products from Maxcare and other leading brands from Japan and the United States.
Vietnam - June 1, 2023 —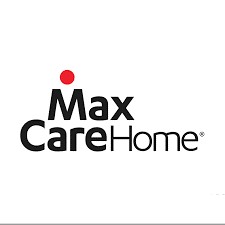 Maxcare Home is a chain store specializing in the business and distribution of medical equipment and home healthcare products in Vietnam. The unit strives to establish a superior reputation with a customer service culture of "honesty and respect for commitments" following the Japanese spirit. Maxcare Home is the exclusive representative for many renowned brands in home healthcare devices, medical equipment, and beauty devices, including OHCO, D.Core, Family Inada, Hobot, Venus, Hera, Citizen, Tanita, Arkray, and Lamborghini.
Moreover, Maxcare Home also owns the most trusted brand of full-body healthcare massage chairs - Maxcare Massage Chair from Japan, which was introduced to the Vietnamese market in 2008.
Maxcare Massage Chair, renowned as one of Japan's top brands in healthcare massage chairs, is exclusively distributed by Maxcare Home in Vietnam. Maxcare Home directly imports the full-body Maxcare massage chairs from the Maxcare INC JAPAN factory, with full certification of origin and quality. Below are some of the most prominent massage chair models available at Maxcare Home:
1 - The Maxcare Soro V1 - a premium full-body massage chair, stands out with a reference price of 19,800,000 VND. The product caters to a wide range of individuals, from children to middle-aged adults, especially those experiencing stress, insomnia, or seeking relief from joint and muscle pain. Maxcare Soro V model offers the following notable features:
Intelligent design with roller and 2 anti-gravity massage modes, releasing fatigue and tension while refreshing the body and promoting mental relaxation.
The chair is designed with a simple yet elegant color scheme, adding a modern and fresh touch to any interior space.
It fulfills various family needs with 7 automatic massage programs, including relaxation massage, restful sleep, neck and shoulder massage, post-workout recovery, and more.
The 120cm long LSHAPE roller ensures a wider coverage on the body, delivering a more comprehensive massage experience.
2 - The Maxcare Max668 - a full-body massage chair, is enhanced with intelligent and automatic features, with a reference price of 79,800,000 VND. This product caters to the needs of middle-aged individuals, sports enthusiasts, and office workers. The Maxcare Max668 Massage Chair stands out with the following advantages:
The LShape roller system is equipped with automatic sensors, which help recognize body posture and accurately locate acupoints. That system allows the massage chair to adjust and adapt to different body types, providing an optimal massage experience.
The product has multiple automatic massage programs, helping eliminate fatigue after a long workday/exercise and improving sleep quality. Users can choose programs that suit their needs and personal preferences.
The anti-gravity massage feature helps meticulously care for various body areas, such as the waist, back, and legs, which brings relaxation and refreshment, supporting the body's relaxation after strenuous activities.
The automatic wall-sensing system allows the massage chair to slide forward automatically before coming into contact with the wall, which protects the massage chair from collisions and optimizes the space.
3 - The Maxcare Max4D Pro - a full-body massage chair Pro version, is designed based on the newest generation of Maxcare. It is a superior VIP massage chair with a reference price of 126,800,000 VND. This product is a premium choice for high-end customers with financial capabilities and a desire to showcase their luxurious lifestyles. The Maxcare Max4D's highlights include the following:
The 4D rollers with premium ceramic material can emit heat to perform hot stone massage therapy, providing deeper and more effective massage on multiple body areas than regular rollers and infrared heating systems.
The massage chair is designed with flexible footrest extension to accommodate various body types, providing a comfortable sensation and ensuring precision during the massage process.
Equipped with a 3-directional foot massage function, intensifying the stimulation of the acupoints on the feet soles, which enhances effectiveness and provides a maximized relaxation experience.
Automatically scan and analyze acupoints, optimizing the massage process for individuals, which creates a personalized experience, reduces fatigue, and provides maximum relaxation. 
Maxcare Home is a leading distributor of Japanese and USA massage chairs in Vietnam, trusted and widely chosen by many customers. All products distributed by Maxcare Home are imported officially, with full certification of origin and quality.
With over 15 years of mission in research and development, Maxcare Home always prioritizes the health and well-being of Vietnamese people, continuously striving to research, improve, and apply advanced technology in manufacturing. 
Maxcare Home is dedicated to delivering exceptional customer experiences by providing top-quality products and professional services. Please visit: https://maxcare.com.vn/ghe-massage
About the company: Maxcare Home is a chain store specializing in the business and distribution of medical equipment and home healthcare products in Vietnam. The standout products of Maxcare Home are full-body massage chairs from Japan and USA, along with quality beauty devices, home appliances, oral care, and electronic scales & body analyzers.
Contact Detail:
Facebook: https://www.facebook.com/maxcarehome.official
YouTube: https://www.youtube.com/c/MaxcareHomeOfficial
Twitter: https://twitter.com/MaxcareHome
About Us: /Maxcare Home/
Contact Info:
Name: The Orient Max Home Medical Care Equipment Company Limited
Email: Send Email
Organization: Maxcare Home
Address: No. 196 Hoang Ngan Street, Trung Hoa Ward, Cau Giay District, Hanoi Capital, Vietnam
Phone: (+84) 976 500 888
Website: https://maxcare.com.vn/ghe-massage/

Video URL: https://youtu.be/8XmT3hqQKSk
Release ID: 89098920
If you detect any issues, problems, or errors in this press release content, kindly contact error@releasecontact.com to notify us. We will respond and rectify the situation in the next 8 hours.