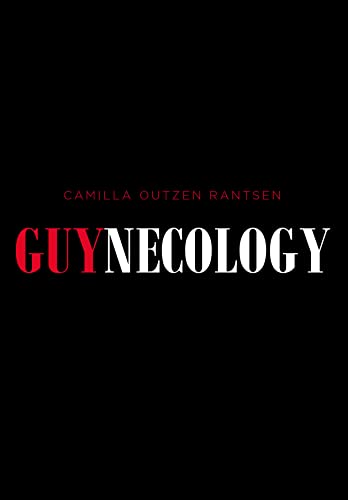 "Guynecology" by Camilla Outzen Rantsen has been released worldwide. This 186-page collection of memoir-esque short stories examines the tumultuous love life of the narrator, blurring the lines between comedy, philosophy, and romance. Pulled from the author's experiences with the dating world and friendships gone wrong, these fictionalized stories span being stuck on a mountain, relationship demands at gunpoint, a lawsuit from the netherworld, and even Tinkerbell's love life.
Full of laughs and dating disasters, readers will see themselves in the characters and recognize the all-too-real romantic blunders. They'll also enjoy empowering messages of finding love, self-reliance, and comical analysis of the complex dynamics between lovers of all kinds.
Presented from a woman's point of a view and unafraid to experiment with style and form,these stories bring a new perspective to romantic comedy and use extreme – sometimes absurd – situations to examine the love life struggles that transcend our differences.
Guynecology (ISBN: 9781638609025) can be purchased through retailers worldwide, including Barnes and Noble and Amazon. The paperback retails for $14.95. Review copies and interviews are available upon request.
From the back cover:
There are seventeen-year-old girls chased by pop stars and weird reactions to having guns pulled on them. Everyone has their own expectations of reality, and young women are bombarded by a reality way too old for them.
There are breakups written like a fashion exposé and a couple of useful ways to train wolves.
But mostly, you'll find stories of relationships. Whether it's friends, lovers, our past, stories in the news that we are now participants in, whether we like it or not, and how we react to things we have been almost hypnotized to be okay with.
There are stories of road trips where graveyards are the most comforting sights and where love is so deep that you forget you have chosen someone who things of you in the same way that you do and that has, at times, led you to seek professional help.
There are stories of the spells of beauty, friendships, and the secrets we keep for people who no longer like us.
There are heiresses in fabled hotels whose notoriety hangers-on snort through the nostrils of their own random lives. And of course, naturally, relationships explained through real estate terms.
All in all, Guynecology is the what the title promises. An intersection between men and women, boys and girls, and any other pronoun you prefer. Stories of love, fear, and actual ghosts are always universal. The protagonists of these stories vary from seventeen and as far up you dare to imagine, and they learn through the grand view of retrospect, or they don't, and will continue to blame you for things you never even knew existed. The protagonists are humans. Except for one, but don't tell her.
Media Contact
Company Name: MindStir Media LLC
Contact Person: Jen McNabney
Email: Send Email
Phone: 800-767-0531
Address:1 New Hampshire Ave Suite 125
City: Portsmouth
State: NH
Country: United States
Website: https://mindstirmedia.com/