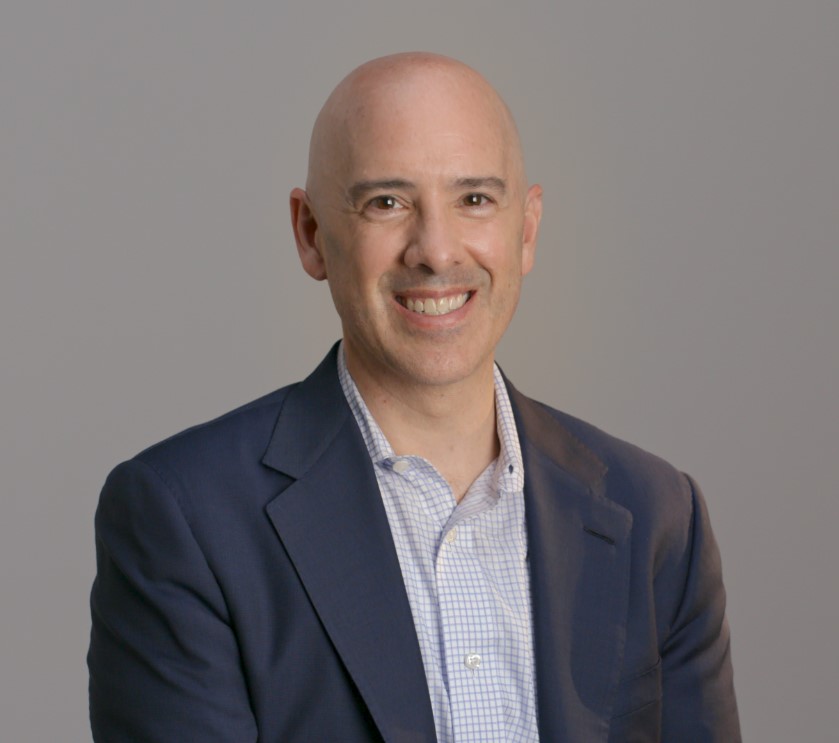 INCLINE VILLAGE, Nev., July 20, 2023 (GLOBE NEWSWIRE) -- Vintage Wine Estates, Inc. (Nasdaq: VWE and VWEWW) ("VWE" or the "Company"), one of the top wine producers in the U.S. with an industry leading direct-to-customer platform, today announced the appointment of Seth Kaufman as President and CEO succeeding Interim CEO, Jon Moramarco, who will continue in his role as a Director. Mr. Kaufman is expected to begin in his position at VWE no later than October 30, 2023.
For the last four years, Mr. Kaufman has been President & CEO of Moët Hennessy North America, the $2.5 billion North American wine & spirits business of LVMH (ENXTPA: MC, OTCPK: LVMU.Y). During that time, he has organically grown the business in the high single digits while increasing profitability.
Pat Roney, Executive Chairman, and Paul Walsh, Lead Independent Director, together noted, "We are excited that Seth will be joining us at this critical juncture as we transition the organization to drive stronger earnings and cash flow, focus resources on key brands for growth, simplify the organization to improve productivity and strengthen our operating processes. We believe Seth brings the talent and experience to lead us through this transition and beyond."  
Mr. Kaufman commented, "These are certainly exciting times at VWE, and while I believe there is still much work to be done, I am impressed with the progress the Company has made thus far in 2023. I believe that VWE has leading key brands that have ample runway for growth as well as a very strong asset base in its wineries, tasting rooms, customer relationships and digital marketing reach. I look forward to capitalizing on this base and building a business that can continue to grow its presence and leadership in the U.S. wine and cider market."
In his role at LVMH - Moët Hennessy North America, in addition to delivering strong growth, Mr. Kaufman drove margin expansion, championed disruptive, yet compliant business changes to drive outperformance, re-imagined its operating model, initiated leading eBusiness strategies and championed a step-change approach to talent management. Prior to LVMH, Mr. Kaufman progressively advanced through several roles over a nearly 20-year career at PepsiCo, Inc. His roles included among others, Senior Vice President, Pepsi Trademark & Flavors and Chief Marketing Officer, PepsiCo North America Beverages, where he was honored with the recognition by Business Insider as being ranked fifteen among the "Top 50 Most Innovative CMOs in the World." He culminated his career at PepsiCo as President, PepsiCo North America Nutrition & The Hive Emerging Brand Unit. He began his career in the advertising sales business as Regional Market Director for a division of Interep Radio in New York City. Mr. Kaufman earned his M.B.A. from the University of Michigan, Ross School of Business and his B.S. in Television, Radio & Film Management from the Syracuse University, S.I. Newhouse School of Public Communications.
About Vintage Wine Estates
Vintage Wine Estates is a family of wineries and wines whose singular focus is producing the best quality wines and incredible customer experiences with wineries throughout Napa, Sonoma, California's Central Coast, Oregon, and Washington State. Since its founding 20 years ago, the Company has grown to be the 14th largest wine producer in the U.S., selling more than two million nine-liter equivalent cases annually. To consistently drive growth, the Company curates, creates, stewards, and markets its many brands and services to customers and end consumers via a balanced omni-channel strategy encompassing direct-to-consumer, wholesale, and exclusive brands arrangements with national retailers. While VWE is diverse across price points and varietals with over 60 brands ranging from $10 to $150 USD at retail, its primary focus is on the fastest growing luxury segment of the U.S. wine industry with the majority of brands selling in the range of $10 to $20 per bottle. The Company regularly posts updates and additional information at vintagewineestates.com.
Forward-Looking Statements
Some of the statements contained in this press release are forward-looking statements within the meaning of applicable securities laws (collectively, "forward-looking statements"). Forward-looking statements are all statements other than those of historical fact, and generally may be identified by the use of words such as "believe," "transition," "focus," "simplify," "improve," "building," "capitalizing," "will," or other similar expressions that indicate future events or trends. These forward-looking statements include, but are not limited to, statements regarding VWE's current and future skills, capabilities, and performance of its management and executive team, and business plans and strategies. These statements are based on various assumptions, whether or not identified in this news release, and on the current expectations of VWE's management. These forward-looking statements are not intended to serve as, and should not be relied on by any investor as, a guarantee of actual performance or an assurance or definitive statement of fact or probability. Actual events and circumstances are difficult or impossible to predict and may differ materially from those contained in or implied by such forward-looking statements. These forward-looking statements are subject to a number of risks and uncertainties, many of which are beyond the control of VWE. Factors that could cause actual results to differ materially from the results expressed or implied by such forward-looking statements include, among others: the Company's limited experience operating as a public company and its ability to remediate its material weakness in internal control over financial reporting and to maintain effective internal control over financial reporting, the ability of the Company to retain key personnel, the effect of economic conditions on the industries and markets in which VWE operates, including financial market conditions, rising inflation, fluctuations in prices, interest rates and market demand; risks relating to the uncertainty of projected financial information; the effects of competition on VWE's future business; risks related to the organic and inorganic growth of VWE's business and the timing of expected business milestones; the potential adverse effects of the ongoing global pandemic on VWE's business and the U.S. economy; declines or unanticipated changes in consumer demand for VWE's products; VWE's ability to adequately source grapes and other raw materials and any increase in the cost of such materials; the impact of environmental catastrophe, natural disasters, disease, pests, weather conditions and inadequate water supply on VWE's business; VWE's level of insurance against catastrophic events and losses; VWE's significant reliance on its distribution channels, including independent distributors; potential reputational harm to VWE's brands from internal and external sources; possible decreases in VWE's wine quality ratings; integration risks associated with recent acquisitions; possible litigation relating to misuse or abuse of alcohol; changes in applicable laws and regulations and the significant expense to VWE of operating in a highly regulated industry; VWE's ability to maintain necessary licenses; VWE's ability to protect its trademarks and other intellectual property rights; risks associated with the Company's information technology and ability to maintain and protect personal information; VWE's ability to make payments on its indebtedness; and those factors discussed in the Company's most recent Annual Report on Form 10-K and in subsequent Quarterly Reports on Form 10-Q or other reports filed with the Securities and Exchange Commission. There may be additional risks including other adjustments that VWE does not presently know or that VWE currently believes are immaterial that could also cause actual results to differ from those expressed in or implied by these forward-looking statements. In addition, forward-looking statements reflect VWE's expectations, plans or forecasts of future events and views as of the date and time of this news release. VWE undertakes no obligation to update or revise any forward-looking statements contained herein, except as may be required by law. Accordingly, undue reliance should not be placed upon these forward-looking statements.
A photo accompanying this announcement is available at https://www.globenewswire.com/NewsRoom/AttachmentNg/4c619f18-ee9c-4b12-8b43-5ea7701870d7