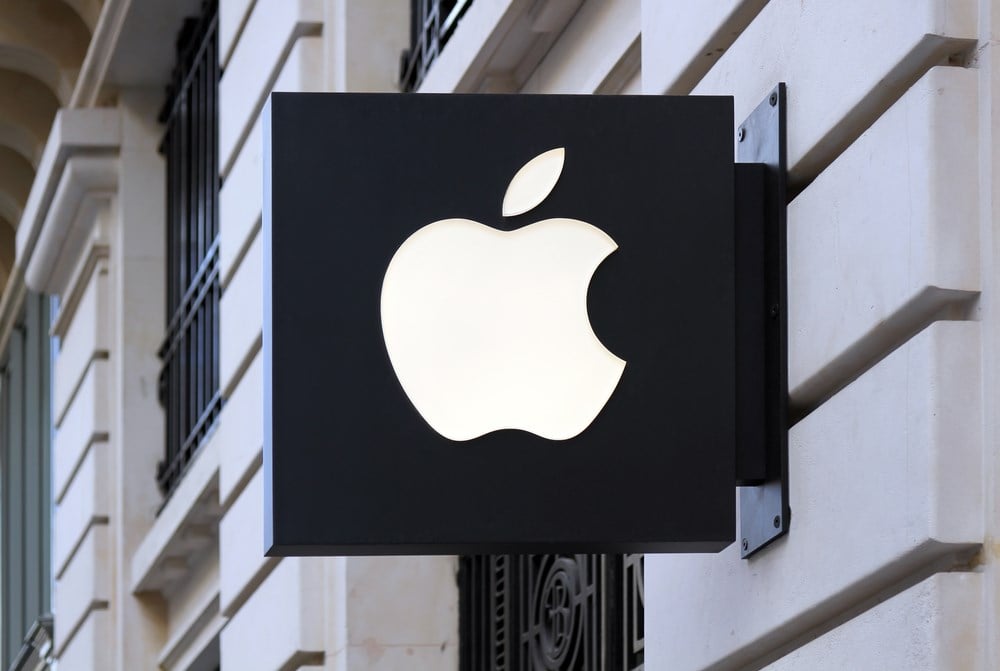 Apple Inc. (NASDAQ: AAPL) is wrapping up September with a decline of 9%, its biggest monthly decline of 2023. 
The stock is showing a year-to-date gain of 31.92%, despite posting declines on a one-month and three-month basis. 
If you look at the tech stocks tracked by the Technology Select Sector SPDR Fund (NYSEARCA: XLK), Apple is among a large group of decliners on a one-month basis. 
However, the Apple chart is actually showing some encouraging signs, especially for investors who want shares of a growth stock while it's trading at bargain prices. 
Before jumping into the chart, let's look at what has been going wrong for Apple recently. 
Users Say New iPhone 15 is Overheating
The company released the iPhone 15 in September. Almost immediately users began posting about overheating devices on social media and online review sites. Users around the world lodged the same complaints.
Overheating can affect performance. If you've ever seen an iPhone that was left in a hot car, you know that it shuts down. Cooler temperatures will generally revive the device, but battery life can be impacted.
Reduced performance, as well as a phone that's uncomfortably hot to the touch, turn out to be concerns for iPhone 15 buyers. Reportedly, some iPhone 14 customers also registered complaints on social media about overheated phones in recent months.
There are a couple of problems here for Apple.
First, the company may need to implement software updates. These may harm iPhone performance by introducing new features that demand more processing power or by fixing bugs that slow down the device.
iPhone Launch Tends to Generate Big Revenue 
Second, the release of a new iPhone is always a major event for the company and is typically a reliable revenue generator. 
Apple counts on its established customer base to participate in the phones' annual upgrade cycle. For years, consumers have eagerly anticipated new features and improvements, driving sales. It hasn't been unusual to see customers lining up outside Apple stores to be among the first to get their hands on the latest model.
Additionally, new iPhones tend to come with updated features and more storage options, which boost the sales price. 
However, iPhone revenue has taken on even more importance this year, as global demand for smartphones has fallen. 
According to data from Counterpoint Research, 2023 smartphone shipments are expected to decline 6% to 1.15 billion units, the lowest in a decade.
Customers Keeping Smartphones for Longer
Analysts attribute the decline to several factors, including inflation, consumers keeping their existing phones for longer, and a growing acceptance of second-hand and refurbished phones. 
You can see that lower demand in Apple's results. The company's year-over-year revenue declined in each of the past three quarters. You can track that trajectory using MarketBeat's Apple earnings data.  
The company is pinning its hopes for renewed growth on strong sales of the iPhone 15, but the widely publicized overheating problems could dissuade would-be buyers. 
An analyst at Chinese asset management firm TF International Securities is reported to have said the iPhone 15's overheating problems may stem from its lightweight design and its use of titanium, which does not conduct heat as efficiently as other metals. 
Tech Sector Skids on Interest Rate Worries
Overheated iPhones aren't Apple's only problem. The tech sector as a whole is slumping as the market now expects a higher-for-longer interest-rate environment. 
Tech stocks go down when interest rates rise. That's because higher rates make it more expensive for companies to borrow money, reducing profits and growth prospects. 
If you look at the Technology Select Sector SPDR Fund chart, you'll see a downtrend that began in early September, when the market began forecasting more Federal Reserve interest rate hikes.
Apple began trending lower again at around the same time, after a short-lived rally attempt.
Support at Key Price Line
Here's the potentially bullish view on Apple: The stock's chart shows solid support at the 200-day moving average, meaning investors aren't ready to let the stock sink into value territory. 
The 200-day moving average support is meaningful for a stock because it represents a long-term trend. When the stock's price stays above this line, it suggests overall positive sentiment and potential for further gains. 
That in turn instills investor confidence, which can spur additional buying. 
Watch for Apple to address the iPhone 15 problems. That may or may not give the stock price a lift, but it may reassure investors of robust sales for the devices.