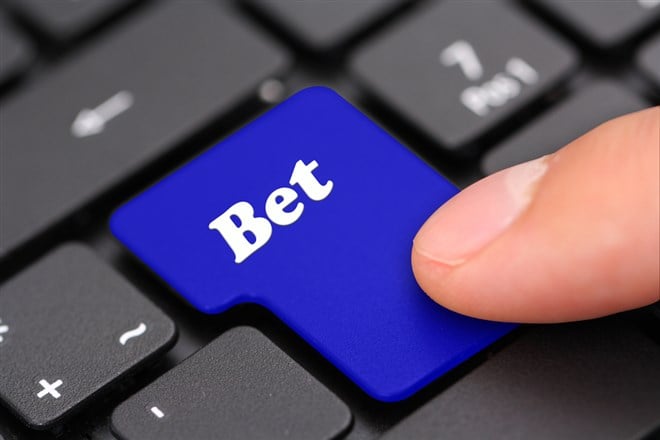 The legalization of sports betting is one of the leading economic stories in a post-pandemic world. But investing in sports betting stocks has been a cautionary tale for investors. The revenue that sports betting helps provide to state budgets ensures that it's a sector that will continue to grow.  
According to Grand View Research, the global sports betting market totaled $83.65 billion in 2022. That number is expected to grow at a CAGR of 10.3% from now until 2030. 
But there are a lot of companies that are chasing that growth. That's the problem that investors are facing. None of these companies appears to have a very wide moat. Another factor that should concern investors is that every company, for the most part, offers the same services. 
That means that investors need to go back to the fundamentals. As boring as fundamentals seem, it may be the best way to ensure you're gambling on sports and not on the stocks you invest in. Here are three choices for you to consider. 
What Have You Done for Me Lately? 
The first of the three sports betting stocks to consider is MGM Resorts International (NYSE: MGM). The company combines the benefits of a sportsbook (BetMGM) with a portfolio of brick-and-mortar casino properties. The latter stands to benefit from the reopening of Macau casinos.  
The company's earnings have taken a beating in the last three years. But in its last earnings report, MGM reported record revenue of $3.59 billion and an unexpected profit of 69 cents per share.  
That made it three out of four profitable quarters for MGM. And the company is guiding to earnings per share of 87 cents for 2023. That's in-line with the mid-point of analysts' estimates. In addition to that, MGM is expected to post average EPS growth of approximately 27% in the next five years with revenue averaging high single-digit growth in that same timeframe.  
 The company has a trailing price-to-earnings (P/E) ratio of 12.48 and a debt-to-income ratio of around 1.30%. MGM stock is up 8.3% in the last year. Analysts tracked by MarketBeat.com give MGM stock a price target of $51.61, a 22% gain from the current price.  
The King Continues to Go After the Throne 
DraftKings Inc. (NASDAQ: DKNG) stock is among the biggest winners in the last 12 months. DKNG stock is up 17.8% in the last 12 months. And the stock is up over 80% from when it went public in 2019.  
Some investors will point out that the stock is down 76% from its peak in 2021. But DraftKings, perhaps unfairly, was caught up in the meme stock movement. That's why I prefer to look at the company's growth longer. And what I see is revenue that is growing strongly on a year-over-year basis.  
The one question that investors will ask is when can they expect profit? Some analysts believe that could come as soon as the end of 2023. The consensus seems to be 2025. That may be enough to keep you on the sidelines. But here's something to consider: revenue continues to grow even as the company's sales and marketing expenses go down. That means that customers are staying on the platform.  
The Best of the Bunch? 
Boyd Gaming Corp. (NYSE: BYD) is the only one of the three stocks on this list which has a negative share price in 2022. BYD stock is down about 4%. But looking at the big picture, the company has one of the strongest stories in the industry.  
Like MGM International, Boyd offers consumers access to on-site gambling at 28 gaming properties in 10 states. And it also offers mobile betting through its partnership with FanDuel.  
Currently, Boyd Gaming has a P/E ratio of just over 10x earnings. While earnings are "only" supposed to average high single-digit growth in the next five years, it's worth noting that Boyd Gaming became strongly profitable in 2021 after not posting a profit (along with the rest of the industry) 2020.