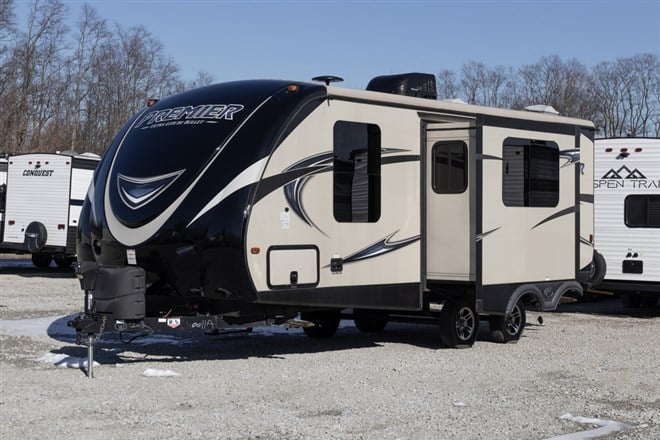 Anyone surprised by Thor Industries (NYSE: THO) FQ2 miss isn't paying attention to the narrative. Not only has this cliff been approaching, but the data and guidance from OEMs and retailers alike point to at least a 50% contraction in new RV business this year. The RVIA indicated shipments fell more than 30% in December 2022 and then accelerated to -62% in January 2023, and this trend will likely continue. 
A mitigating factor is that this pullback is from record high levels, and normalization is expected in the industry by the end of the year. Regarding Thor Industries, this stock is a bargain (as are all the camping/RV-related stocks right now) and pays a safe dividend. Price action may show downward pressure in the near term, but the downside is limited. This market is trading just above a zone of strong support, which should keep this stock moving sideways until normalized conditions and growth can return. 
Thor Industries FQ2: It Could Have Been Much Worse 
Thor Industries FQ2 results could have been much worse given the trend in RVIA data, but they are consistent with LCI Industries (NYSE: LCII), which has become the bellwether for the industry. LCI Industries manufactures RV components and claims an average of $6090 in component sales per finished RV. It reported a 40% decline in OEM sales for the corresponding period, which is in line with the 39.4% decline reported by Thor. Thor missed the consensus mark, which is the real problem for share prices, and the margin and guidance were also weak. 
Thor Industries' margin contracted by 531 basis points at the gross level due to massive deleveraging versus last year. Likewise, SG&A expenses decreased sharply from last year due to internal efficiencies but increased as a percentage of revenue due to deleveraging. This left the GAAP EPS at $0.50, $0.63 less than the Marketbeat.com consensus, and hurt the guidance. 
The company trimmed its guidance for revenue and earnings by low double-digits to levels well below the consensus forecasts. The upshot is that business remains stable, albeit down from the pandemic peak, and the dividend is safe. The company is paying about 37% of the FY guidance at the new range's low end, leaving ample room and room for increases. 
"While near-term demand will continue to be influenced by macroeconomic conditions, we believe the recent softening in demand to be temporary. We remain encouraged with the continued level of consumer interest for the RV lifestyle. We are experiencing a strong spring retail show season nationwide with high attendance figures and solid retail activity. In addition, digital traffic across RV-related sites remains well above pre-pandemic levels," said Thor Industries CEO Bob Martin. 
The Technical Outlook: Thor Industries Leads RV Stocks Lower 
Thor Industries fell more than 5.0% in the wake of the earnings report and has competitor Winnebago (NYSE: WGO) down as well. Winnebago reports later this month and can now be expected to report weaker than current consensus figures are pricing in. Regarding Thor Industries, this stock is heading down to retest support near the $83 level. The 150-day moving average is acting as support now and may be able to hold the market up. If so, this stock may bounce to the side and continue inside its trading range. If not, Thor Industries may move below $84 and possibly retest support near $66.