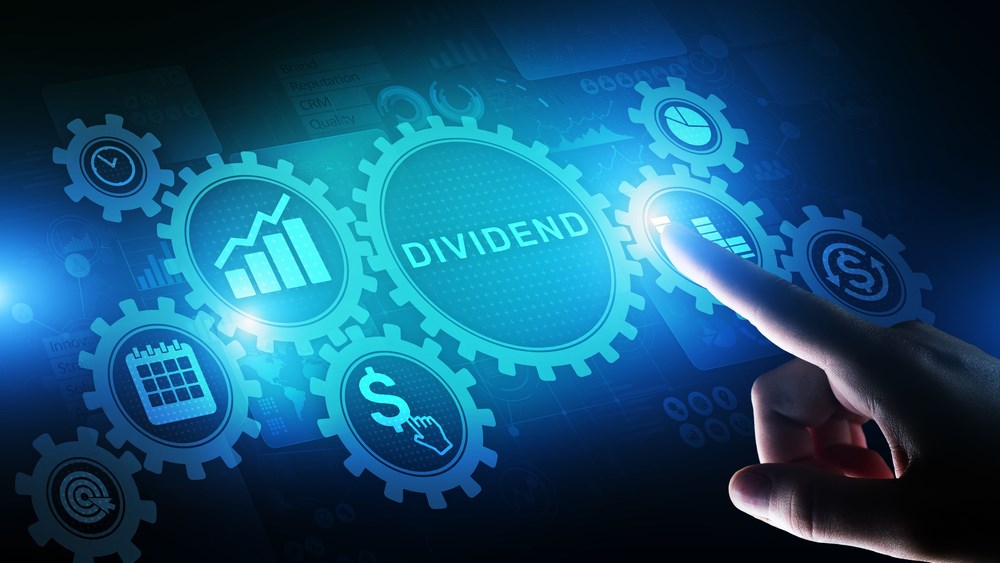 You may not be familiar with Donaldson Co. Inc. (NYSE: DCI), largely because it's not a glamor stock, but analysts have a "buy" rating on the provider of filtration systems. Wall Street expects double-digit earnings growth this year. 
Donaldson specializes in filtration systems, which isn't exactly known as a barn burner of a product. But the company has evolved beyond its historical business units of industrials and engines and now counts mobile solutions, industrial solutions and life sciences as its segments.
Donaldson has historically been a steady gainer. It's posted the following historical returns:
1-Month: 1.02%
3-Month: 0.25%
YTD: 7.92%
1-Year: 32.44%
3-Year: 13.37%
5-Year: 7.35%
10-Year: 6.51%
15-Year: 8.19%
While those steady returns, which include dividends, have rewarded investors over the years, it's reasonable to ask, "What can this stock do for me in the future?" 
Analysts See Double-Digit Growth
Donaldson analyst ratings show a consensus view of "buy" on the stock. Wall Street is expecting earnings to grow by 15% this year, and another 3% in 2024. No, that's not the exciting growth levels you might see in some techs or consumer-facing companies, but there's something to be said for the steady Eddies in a portfolio, those stocks that just have reliable returns and dividends throughout the years, despite market volatility. 
Donaldson dividend data show a yield of 1.46%, with an annual dividend of $0.92 a share. The company has a 36-year- track record of increasing its shareholder payout, ranking it among the dividend achievers.
Over the past year, Donaldson outperformed both the S&P 500, and more importantly, its own index, the S&P Midcap 400, of which it is a component. That index is tracked by the SPDR S&P MidCap 400 ETF Trust (NYSEARCE: MDY). The accompanying chart overlays Donaldson's one-year return, versus the S&P 500 and the mid-cap index. 
The industrials sector is not, to say the least, the fast grower that tech is. It's a much less volatile sector. The large-cap Industrial Select Sector SPDR Fund (NYSEARCA: XLI) has a beta of 0.88, versus the Technology Select Sector SPDR Fund (NYSEARCA: XLK)'s beta of 1.27. 
Advantages Of Low Volatility
That lower volatility has pros and cons. In 2022, the tech sector ETF dropped 27.73%, while the industrials ETF was down just 5.58%. But so far in 2023, tech is up 21.73%, and industrials are up just fractionally, returning 0.61%. 
Tech is not the only sector with a higher beta than industrials; others with higher volatility include consumer discretionary and financials. 
Healthcare actually has a lower beta, but because it's more consumer-facing, is home to a tremendous amount of innovation, and frequently grows through mergers and acquisitions, healthcare has more analyst coverage and often outperforms industrials. 
Growth Through Acquisition
Donaldson, however, has been focused on growth in recent years, and has been reinventing itself through acquisition. For example, in 2021 and 2022, significant acquisitions in its life sciences business included Purilogics, Solaris, and Isolere Bio. The company is also investing in research and development, and in 2019 launched its material research center at its Minnesota headquarters. 
Industries and initiatives are way beyond the greasy valves and heavy equipment you may associate with an industrials stock. The company's filtration products and services include: 
Electric vehicle powertrain vents 
Recycled hard plastics
Facilities air modeling to determine air quality
Bioreactors for cultivated food production
Purification in cell and gene therapy
Semiconductor and data storage 
The Donaldson chart shows the stock forming a flat base, with a 10% correction, below an early March high of $66.96. Watch for Donaldson stock to surpass that point.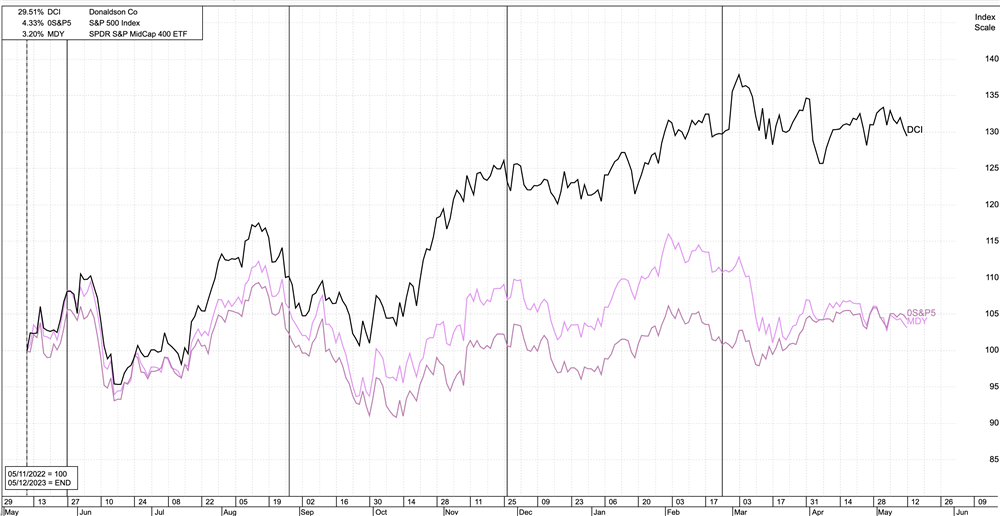 The next catalyst for an uptrend could be the company's third-quarter earnings report, due on May 3. Wall Street is eyeing earnings of $0.74 per share on revenue of $863.01 million. Both would be increases over last year's third quarter.