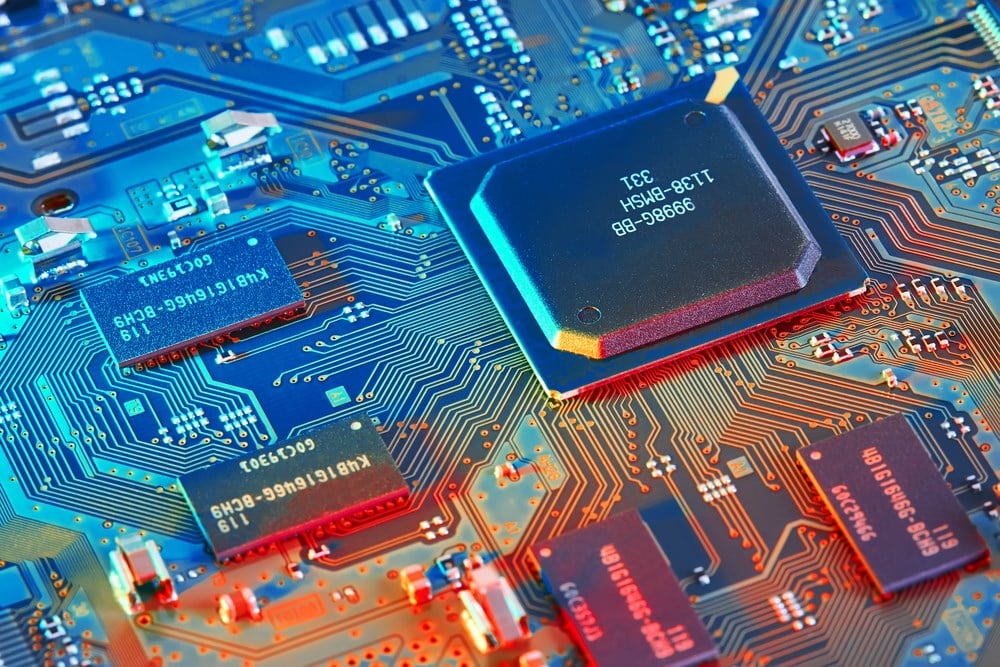 One of the hottest topics right now is artificial intelligence (AI), and any stock that finds itself linked has experienced a wave of buying momentum. Since NVIDIA Corp's (NASDAQ: NVDA) last-quarter earnings, semiconductor stocks have been intrinsically linked to the AI story. As a result, semiconductor and chip-related stocks also stand to do well, but one that has flown under the radar in recent weeks is Cohu Inc. (NASDAQ: COHU). 
The California-headquartered company sells software and hardware that is essential to the manufacturing and testing of semiconductors. While their shares are up 30% since the start of the year, it's a far cry from some of the eyebrow-raising gains their semiconductor cousins have made. One reason could be that the increase in broader industry revenues has yet to trickle down to Cohu, whose quarterly revenue numbers are still trying to get back above September 2021's high. 
Still, they stand to do well, and there are signs that Wall Street is catching onto this. After enduring a 50% haircut to its share price through the backend of last year, the stock is well on its way to undoing the drop. Shares are within a 20% move of their all-time high, and at least one team of analysts sees them hitting this in the coming weeks. 
Bullish Comments
After attending a semiconductor conference earlier this month, B. Riley's Craig Ellis quickly upgraded his Cohu rating from "neutral" to "buy." Ellis's admiration for Cohu's showcase of "substantive opportunities" drove the rating and what he felt were exciting product advancements during the conference. 
Despite the industry's downturn, Cohu's strategic positioning sets it up well to capitalize on future spending growth by the big players. Ellis also boosted his price target for Cohu shares to $50, which points to an additional upside of at least 30% from where shares traded on Wednesday. 
There's a growing sense among Wall Street that if 2023 is going to be a tough year spending-wise for the industry, then 2024 and 2025 are shaping up to be the opposite. Capex levels are being watched for signs of bottoming in the next few months, and from there, a strong uptrend should emerge. The likes of Cohu are finalizing their strategies to maximize growth and gross margin expansion when the spending inflection point hits. 
Examples include the recent announcement that it's expanding its factory footprint in the Philippines while aligning investments with key trends in industrial automation and autonomous vehicles, not to mention compound semiconductor manufacturing. 
Comparatively Cheap
And the best part of all this? Its price-to-earnings ratio is still only 21. It has been ticking upward as part of this year's modest rally, but considering the bright years ahead, you can't help but feel it's a screaming bargain right now. For context, while not a direct competitor, NVIDIA commands a price-to-earnings (P/E) ratio of 244, and its shares are still gaining strength. 
Closer to home, FormFactor Inc. (NASDAQ: FORM), perhaps its closest neighbor in the semiconductor testing space, has a P/E ratio of 130. Its shares are up nearly 70% since the start of the year, and that didn't stop B. Riley also boosting its price target on FormFactor shares in the same update. So in looking to get involved and gain some exposure to a low-flying semi-name, Cohu stands out as one that has, until now, gone somewhat unnoticed.