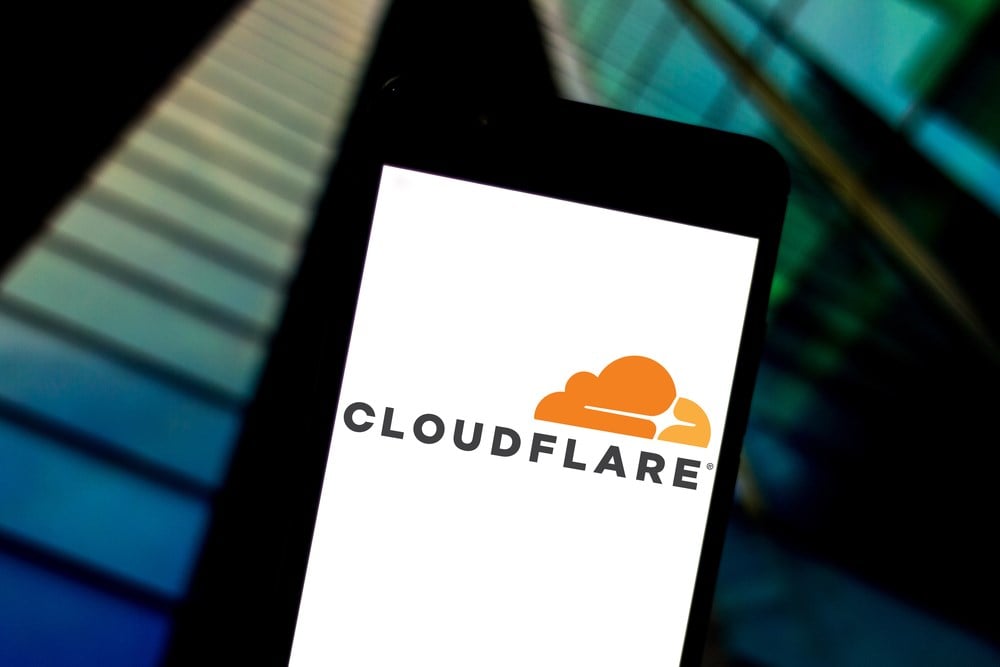 The recent rally in erstwhile tech leader Cloudflare Inc. (NYSE: NET) is a good reminder of why it's important to stay up to speed on sector rotation, as it can have a big impact on your overall return. 
The stock recently rebounded from a decline after its most recent earnings report. Cloudflare is up 4.03% in the past month and up 6% in the past three months. Those aren't exactly eye-popping gains, but a look at the Cloudflare chart shows the stock holding 4.8% above its 50-day average, and just above its 21-day line.
The company provides web security, content delivery, and performance optimization services to help Web sites operate faster and more safely.
Its global network has expanded to 300 cities in more than 100 countries and interconnects with over 11,500 networks globally, including major Internet Service Providers, cloud services, and enterprise customers. It's in the process of extending its network directly to office buildings. 
Customers Include Walmart, Apple
It serves about 20% of Web sites worldwide, quite an accomplishment for a company that only went public in September 2019. As you can imagine, it boasts large corporate customers, including Walmart Inc. (NYSE: WMT) and Apple Inc. (NASDAQ: AAPL). 
On July 17, the stock cleared a secondary buy point above $72, but the stock reversed lower for three sessions in a row. 
This is a stock worth keeping an eye on for now, as the company reports its second quarter on August 3, after the market's close.  
In the most recent quarter, revenue grew by 37% while earnings increased by 700%. Earnings have been increasing at sky-high rates in the past three quarters. In 2022, the company pivoted to profitability for the first time. 
Even with that outstanding growth, the stock fell after the first-quarter report, as the company lowered guidance for the second quarter. 
Lowered Q2 Guidance
In the earnings release statement, chief financial officer Thomas Seifert said, "Increasing macroeconomic uncertainty over the course of the first quarter resulted in a material lengthening of sales cycles and a significant backend-weighting of linearity."
Revenue linearity refers to the consistency of a company's revenue generation throughout a specific period, such as a quarter or a year. When a company achieves revenue linearity, it means that its revenue is relatively steady and predictable over time. This predictability is essential for financial planning and forecasting, as it provides investors and analysts with a more stable outlook for the company's financial performance.
Seifert was saying, in corporate-speak, that he expected more revenue to come in during the second half of the year, versus what was earlier expected. 
He added, "Despite the continued reacceleration of our new pipeline generation and our sustained high win rates and renewal rates during the first quarter, our guidance assumes these external headwinds will persist through the end of the fiscal year."
Strong Year-Over-Year Gains Expected
For the second quarter, the company expects total revenue between $305.0 to $306.0 million. At the midpoint, that would be an increase of 30%, not at all shabby, but generally, when a company lowers guidance, markets have a conniption.  
It expects net income per share between 7 cents and 8 cents. At the midpoint, that would be an increase of 650%, again, not exactly something to sneeze at. 
For the full year, Wall Street expects Cloudflare to earn 34 cents a share, an increase of 163% over 2022. The company guided towards earnings in a range between 34 cents and 35 cents, with annual revenue coming in between $1.28 billion and $1.284 billion. 
How To Evaluate Cloudflare's Potential
Here's a way to look at Cloudflare, at least until we get quarterly results that may give more insight into the stock's potential for the rest of 2023. 
Keep in mind: Techs as a whole have been rallying, although they, as with most companies reporting these days, continue to hedge their forward-looking statements with allusions to headwinds, or even potential headwinds. 
Cloudflare's earnings guidance was an acknowledgment of uncertainty among its customers, but when you look at the percentage gains expected, you get a sense of why the stock quickly rebounded after the initial panic selling. 
Investors sometimes get anchored to an investment thesis that no longer applies. For example, earlier this year, many investors continued to have a sense of schadenfreude about the dismal 2022 performance of the ARK Innovation ETF (NYSEARCA: ARKK). 
Watch How The Broad Sector Is Performing 
However, amid all the chuckling, they failed to notice that the ETF was staging a solid rebound. It's up 53.43% year-to-date, as the broader tech sector has been in rally mode. The Technology Select Sector SPDR Fund (NYSEARCA: XLK), which tracks the S&P 500 info tech sector, has posted a 2023 return of 42.15%. 
With a market capitalization of $22.10 billion, Cloudflare qualifies for S&P 500 membership, but is not yet a component. 
The stock has some work to do before proving itself, both fundamentally and technically, but it's a good watchlist candidate as it continues holding above key technical indicators, and while sales and earnings growth are expected to remain robust, despite the lowered guidance.