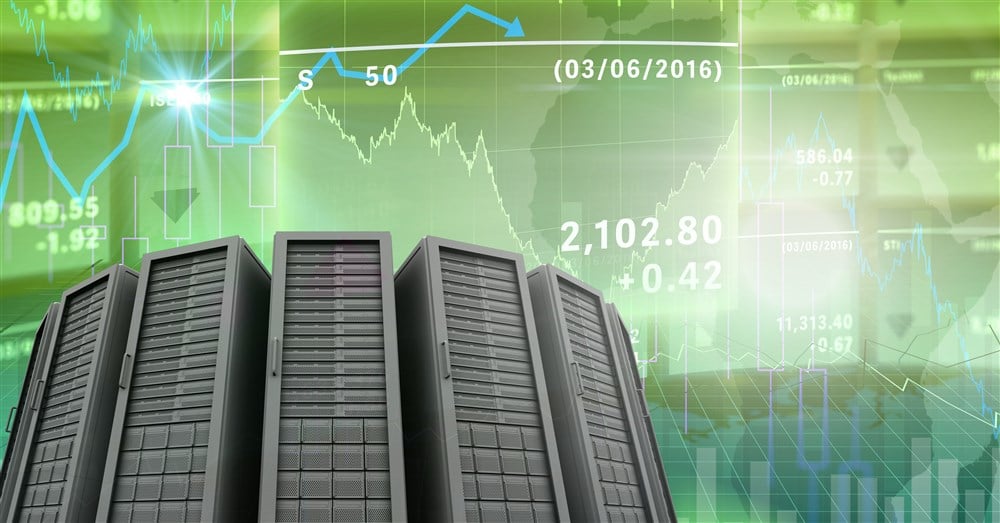 You only need to look at the one-month decline in AI chip powerhouse Nvidia Corp. (NASDAQ: NVDA) to understand that something has changed. Is Nvidia's pullback a sign that the AI rally that fueled big tech sector gains is taking a breather as interest rates rise? 
After advancing as much as 244% this year, Nvidia stock is down 8.24% in the past month. 
Several of the big tech sector gainers rallied on the potential of AI, and are among the S&P 500 companies with the best 2023 returns. Those stocks amount to a lineup of the usual suspects Microsoft Corp. (NASDAQ: MSFT), Amazon.com Inc. (NASDAQ: AMZN), Alphabet Inc. (NASDAQ: GOOGL) and Meta Platforms Inc. (NASDAQ: META), while also including chipmakers Broadcom Inc. (NASDAQ: AVGO), Intel Corp. (NASDAQ: INTC) and Advanced Micro Devices Inc. (NASDAQ: AMD).
In general, the tech sector is having a rough time lately.
Big Techs All Showing Weakness
The Technology Select Sector SPDR Fund (NYSEARCA: XLK) has posted a 6.95% month-to-date decline, the largest since December. In fact, the sector ETF has finished with gains in six months of this year, so the downward trend is notable. 
In the past month, all the sector's most heavily weighted stocks, Apple Inc. (NASDAQ: AAPL), Microsoft, Nvidia, Broadcom, and Adobe Inc. (NASDAQ: ADBE) are all showing one-month declines of 1.42% or more. Drilling down even further, the 11 most heavily weighted S&P tech stocks are all showing monthly declines, which explains the poor sector performance.
On a one-month basis, the tech sector is underperforming the broader S&P 500.
So what's the takeaway here?
Two Factors Forcing Tech Drawdowns
Two things appear to be happening simultaneously, both of which are affecting tech and AI-related stocks.
First, the thrill of any-and-all-things AI is gone. 
According to data compiled by Reuters, the terms "AI" or "artificial intelligence" were mentioned 827 times on 76 earnings calls in the weeks leading up to August 1. Although companies are in the process of deploying AI-related applications and want to inform investors, some of those mentions may have an element of jumping on a popular bandwagon to boost the stock's price. 
Regardless, investors seem to be demanding proof of AI-generated revenue rather than vague mentions of future potential. 
For example, Palantir Technologies Inc. (NYSE: PLTR) got a boost in late July and early August after an analyst asserted that the data analytics specialist was an undiscovered AI gem. 
Investors Want Results, Not Vague Promises
However, Palantir stock ended the month of August down 24.50%, as investors became weary of comments such as that of Palantir CEO Alex Karp in the most recent earnings report.
"We will figure out how to monetize it," Karp said, referring to AI.
The second thing that is battering tech stocks is a renewed belief that the Federal Reserve is not done raising interest rates.
High interest rates negatively impact tech stocks for several reasons. For starters, they increase borrowing costs for tech companies, which often rely on debt for expansion and innovation. Higher interest payments can erode profits.
Second, rising rates make bonds and other fixed-income investments more attractive, drawing institutional investors away from tech stocks. This can lead to a decline in tech stock prices as demand wanes.
Entering New Risk Averse Era?
Finally, high interest rates can slow overall economic growth, affecting consumer and business spending. That, in turn, leads to big investors becoming more risk-averse, reducing their appetite for volatile tech stocks. 
It wasn't that long ago that cloud and cybersecurity stocks fell because investors believed businesses would slash spending on those areas in a recession.
Those stocks since bounced back but are once again under selling pressure.  
The era of AI is just getting underway, so it's way too early to say 2023's AI mania was a bubble that will never be repeated. However, we may see the beginning of normalization when it comes to investor valuation of stocks simply because they have some sort of AI exposure.
One reason for the continued optimism about Nvidia, which is expected to grow earnings by 187% this year, is that the chipmaker is actually shipping products that are training AI models in customers' data stacks. 
That's more that can be said for companies simply mentioning AI in their earnings calls without having any monetization strategy because they knew it would catch attention.