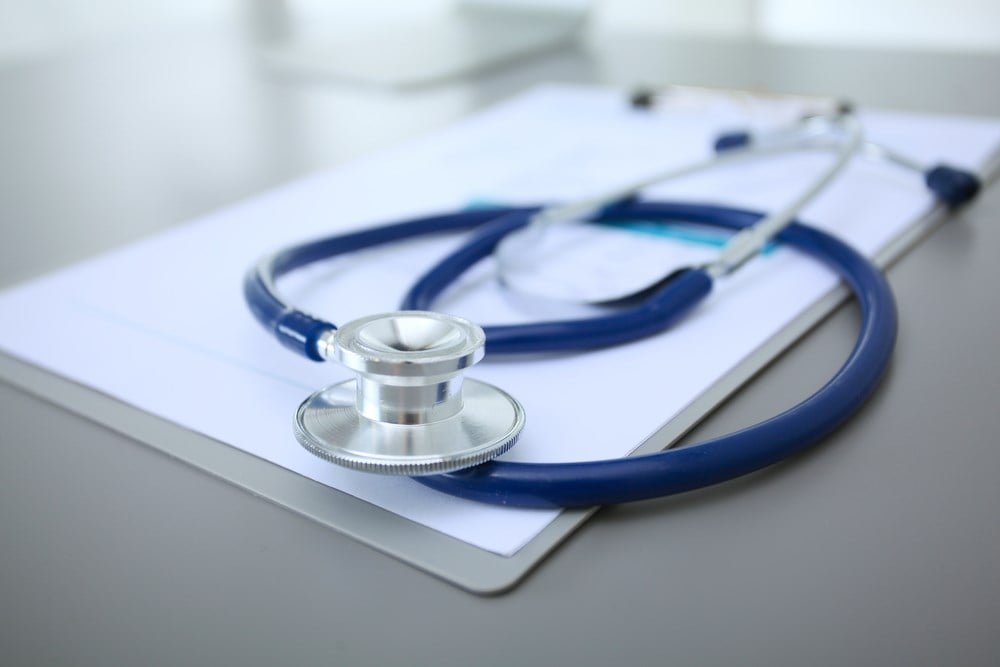 Of the 19 U.S. corporate spinoffs that have occurred in 2023, GE HealthCare Technologies Inc. (NASDAQ: GEHC) may be the most intriguing. With the market's attention on a wave of media spinoffs, the growth opportunities at General Electric's new standalone healthcare business are well worth tuning in to. 
In its first year as a separate publicly traded entity, GE HealthCare is delivering some impressive results. First-half revenue and earnings per share (EPS) are up 8% and 22% year-over-year, respectively. The results reflect a healthy underlying demand for advanced medical devices that screen, diagnose, treat and monitor patients. Management's full-year guidance hike signals a confident leadership team that is exceeding expectations despite a challenging economic climate.
The strong financial performance, however, has been overshadowed by a 25 million share secondary offering that took place June 7th, 2023. GE HealthCare's stock has slid 14% since then. Yet, given the growth that could be generated from the capital infusion, Wall Street is calling it an opportunity. 
Within the last 30 days, three research groups started covering GE HealthCare. Wells Fargo cited the company's potential role in Alzheimer's disease in issuing an Overweight rating. Argus Research applauded GEHC's leading positions across several target markets in calling the stock a Buy. Bank of America started with a Neutral rating, but its $82 target price has become quite bullish. 
Overall, the Street's early opinions of GE HealthCare have been skewed to the bullish side. The current $87 consensus target suggests the stock will advance roughly $20 from here and return to its April 2023 peak. The positive analyst sentiment is about more than GEHC's association with a 130-year-old light bulb company founded by Thomas Edison, J.P. Morgan and other legendary American industrialists. 
What Does GE HealthCare Technologies Do?
GE HealthCare offers a range of medical technologies and pharmaceutical diagnostics to health care clinicians. More than four million of the company's imaging, ultrasound and other diagnostic units are installed worldwide. Along with other patient care solutions and services, they generated $18.3 billion in revenue last year. Backed by the trusted GE brand name, the products represent value to customers because they improve provider productivity and patient outcomes.
At its core, GE HealthCare is aiming to be a key driver of two of the industry's hottest trends — precision medicine and digital care. Precision, or personalized, medicine tailors medical decisions and products to the individual based on his or her unique history and risk factors.
The company's latest innovations are being built around this concept rather than the traditional "one size fits all" approach. Meanwhile, its digital healthcare solutions cover the scope of today's medical buzzwords, from advanced visualization and virtual care to cardiology IT and even cybersecurity.
What Is GE HealthCare's Growth Strategy?
A major component of the growth story is M&A. GE HealthCare has already announced a pair of acquisitions since making its Nasdaq debut earlier this year. In January 2023, the company acquired French computed tomography (CT) interventional guidance specialist IMACTIS. A month later, it purchased privately held Caption Health, a creator of artificial intelligence-based imaging software for early disease detection. Given the plentiful resources, these and future acquisitions stand to boost the company's tech capabilities and growth prospects.
Not surprisingly, the Caption buyout isn't GE HealthCare's only bet on artificial intelligence (AI). In June 2023, the company launched an FDA-cleared AI deep learning tool called Sonic DL that makes the MRI imaging process up to 12 times faster. The technology is expected to be particularly beneficial to heart patients who have trouble holding their breath during an MRI.
In May 2023, it received FDA clearance for Precision DL, a deep-learning technology that enhances image quality in PET/CT scans. With additional deep learning solutions in its portfolio, GE HealthCare's use of AI could lead to more informed clinical decision-making — and more robust financial results.
For 2023, management is forecasting adjusted EPS of $3.70 to $3.85. At the midpoint, this implies 11.5% profit growth from 2022 and a solid first-year performance as a standalone company. 
It also means the stock is trading at a modest 18x earnings. This places GEHC in the bottom quartile of large-cap healthcare equipment providers. Edwards Lifesciences, for example, trades at 30x this year's earnings. Dexcom goes for 82x. 
GE HealthCare does pay a dividend, but it only amounts to a 0.2% annual yield. Investors shouldn't be dissuaded by this, though because 1) profits are better off going to product innovation and acquisitions at this stage of the growth trajectory, and 2) as the business matures, there will be a lot of room for dividend increases.