Cali Buds Shop is a premier American online marketplace, producer, and distributor of premium quality marijuana products. The company has graced the market with top-of-the-line products for over five years and continues providing marijuana enthusiasts with cannabinoids, psychedelics, and mushroom products.
United States - January 2, 2023 —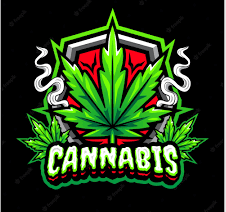 Cali Buds Shop was founded shortly after the last wave of marijuana legalization was completed. Ever since, this company was on a mission to deliver the best marijuana, magic mushrooms, and psychoactive supplements to the American market at remarkably approachable prices.
From the best cannabinoids and psychedelics to magic mushroom chocolate bars, psychoactive extracts & supplements, edibles, and seeds, Cali Buds Shop's catalog was designed to cater to the needs of even the most demanding enthusiasts.
This firm rose to prominence by growing, manufacturing, and supplying cannabinoids of pristine clarity and optimal strength. Grown in highly controlled environments, nurtured with care after some of the best-kept recipes, and refined to perfection in advanced facilities, Cali Buds cannabinoids have been available across the States for over 5 years and continue to dominate the market.
Psychoactive extracts of peerless quality are a major part of the Cali Buds catalog. From Chaga Mushroom tinctures and Damiana extracts to Kanna, Leonotis Leonurus, Lion's Mane, Marihuanilla, Passionflower, Reishi Mushrooms, Salvia, and Sakae Naa extracts, Cali Buds continues to build up its offering so that marijuana and magic mushroom enthusiasts have access to peerless quality products.
Cali Buds Shop's spokesperson imparted that the human body is the "ultimate drug dispensary", although, with the use of special supplements, significantly higher levels of happiness can be experienced. Cali Buds supplements offer a safe way to bolster the body's serotonin levels:
"Your body is the ultimate drug dispensary, making everything we need for health and happiness. You can oil its wheels a little with precursor substances, such as tryptophan, HTP, and Tyrosine; think of them as the raw materials needed for running on all 6 cylinders," said the company's spokesperson.
Aside from premium quality marijuana products and supplements, Cali Buds Shop offers a host of Magic Mushroom products. The company's spokesperson imparted that its Magic Truffles are by far the most popular and best-selling Cali Buds products while the firm also offers a wide range of kits for home growers, imparting:
"Magic mushrooms contain the psychoactive substances Psilocybin and Psilocin and belong to the most popular psychedelics. Our Shroomshop offers a large selection of fresh and vacuum-packed Magic Truffles, including the famous Psilocybe Tampanensis, Psilocybe Mexicana, and Psilocybe Atlantis. Along with the Magic Truffles, our Shroomshop also contains a huge selection of products to grow your own magic mushrooms, including "ready-to-grow" magic mushroom grow kits, spore prints, spore syringes, and all kinds of grow supplies to ensure a successful harvest of magic mushrooms at home, "the company's spokesperson said.
More information about Cali Buds Shop is available on the company's official website.

Contact Info:
Name: Travis Henne
Email: Send Email
Organization: Cali Buds Shop
Address: United States
Website: https://calibudsonlineshop.com

Release ID: 89087404
If you detect any issues, problems, or errors in this press release content, kindly contact error@releasecontact.com to notify us. We will respond and rectify the situation in the next 8 hours.