--News Direct--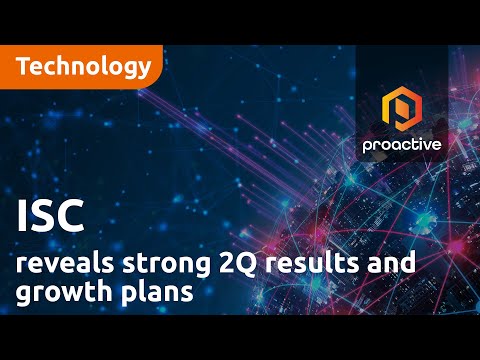 Information Services Corporation (ISC) CEO Shawn Peters joined Proactive's Stephen Gunnion with details of the company's second-quarter results.
Despite challenges during the pandemic, Peters told Proactive that ISC's diversified business structure exhibited resilience, with transactional segments thriving.
In the current higher interest rate climate, certain transactional areas, like Saskatchewan Land Registry, faced impacts, while other sectors like KYC and technology remained robust.
ISC extended its secured credit facility to include Bank of Montreal (BMO), emphasizing the company's strength and growth prospects.
The conversation also delved into ISC's extension of its contract with the Saskatchewan government, which brought about increased debt but reinforced the company's confidence in its sturdy financial standing.
Peters indicated that the updated 2023 guidance accounts for the extension's influence on its expected performance.
Despite ongoing reduced activity in the registry market due to persistent interest rates, Peters said ISC has maintained a positive outlook, with the rest of the business demonstrating strength.
As the third quarter progresses, the company remains committed to its guidance, assuring investors of its stability and strategic focus.
Contact Details
Proactive Canada
+1 604-688-8158
na-editorial@proactiveinvestors.com
View source version on newsdirect.com: https://newsdirect.com/news/isc-ceo-shawn-peters-reveals-strong-2q-results-and-growth-plans-amidst-market-challenge-219476649