Cleveland, Ohio -

One of the reasons that Electronic Merchant Systems (EMS) has become such a popular payment processing company is because of the wide variety of businesses that it serves. This Cleveland, Ohio headquartered company has the means to provide businesses of any size with the essential payment processing services they need. A good example of this is that many bowling alley proprietors across the nation are now enjoying the many benefits that EMS payment processing services offer. This includes making many bowling alley credit card processing solutions available to them.

A representative of EMS says, "There is a reason that bowling alleys have survived as a business for so long. It's because bowling is an activity that can be enjoyed by all, no matter how skilled or athletic a person is. That does not, however, mean that bowling alleys don't need to change with the times. Nowadays, bowling centers need to have several payment processing means available to them. That's why we at Electronic Merchant Systems are pleased to offer bowling alleys many payment acceptance solutions that will conveniently meet their needs."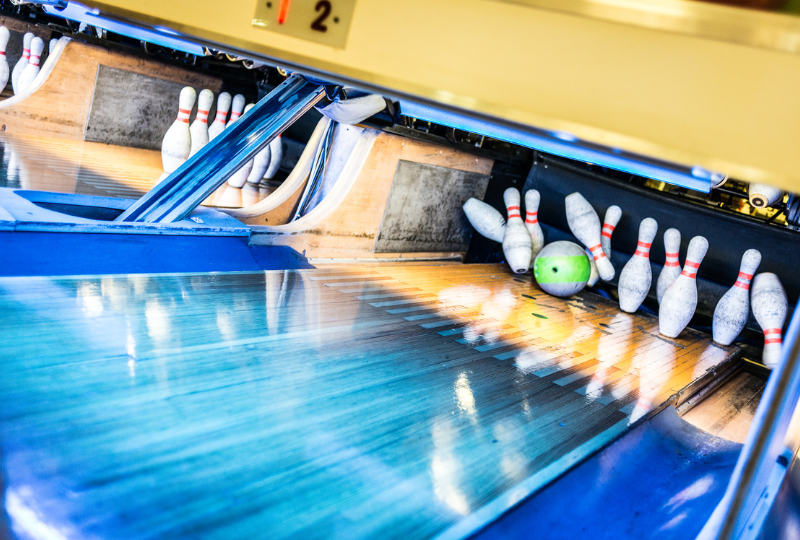 The EMS representative continued by saying that bowling is also an activity that has stayed popular because it's great for group get-togethers too. It's not uncommon to see workgroups or groups of friends participate in leagues. He says that it's also common to see kids' birthday parties at the lanes, complete with guards in the gutters to keep the ball from going into them. All of this has kept bowling one of the most popular recreational activities, and that also has created the need for bowling alleys to be able to process different forms of payments. What used to be a strictly cash-based business rarely takes in cash anymore. That's where EMS can play a big role. The company representative added, "Streamlining your merchant services and payment processing is one of the simplest methods to guarantee a fantastic experience for everyone who comes to enjoy activities at your bowling alley. We are known for working closely with small businesses like your bowling alley to ensure long-term payment solutions that promote success."
The company representative stated that most bowling alley owners and managers are pleasantly surprised by all the payment processing solutions that Electronic Merchant Systems offers. A list that includes everything from point-of-sale systems to means to sell and honor gift cards and initiate loyalty programs. He went on to talk about the top choice for many bowling alleys when it comes to their payment processing systems. It's what EMS calls its MaxxPay® Mini. A unit that offers a powerful payment processing solution while at the same time taking up very little counter space. That makes these payment terminals convenient to use not only at the main register but also in pro shops and at the snack bar. Some of the other benefits that the MaxxPay® Mini offers to the bowling centers' that use them include high functionality, the ability to process payments swiftly, an easy-to-use interface, and a Cloud-based back office.
Owners of small businesses in many diversified categories, such as bowling alleys, often leave 5-star reviews about the payment processing services that EMS provides for them. Nicholas Panebianco stated, "Never has a credit card processing company actually cared about me as an individual or as a small and struggling business trying to get off the ground. These guys rule! Highly recommend!" Terri Conner of Conner's Comfort Systems Inc proclaimed, "We recently joined Electronic Merchant Systems because of the great rates, the customer service, and their amazing account exec Angie Adkins. She walked me through the whole process and then came back for the installation and training. We are very happy with our decision to go with EMS and highly recommend Angie for your credit card processing needs and the many other services they offer."
Those businesses that wish to know more about the merchant services for bowling alleys or other small businesses that EMS offers can contact the company by phone or refer to its website.
###
For more information about Electronic Merchant Systems, contact the company here:

Electronic Merchant Systems
(800) 726-2117
info@emscorporate.com
250 W Huron Rd #400
Cleveland, OH 44113