Benson, NC-based waste disposal company Dumpster King offers next-day dumpster rental delivery options for residential and commercial clientele seeking a cost-effective and convenient solution to containing and hauling large amounts of waste. Interested parties are encouraged to visit the official company website to learn more and schedule a delivery at https://www.dumpsterkingnc.com/.
A company spokesperson, Brendan Barefoot, said, "Our goal is to be the top choice for waste management in Benson and surrounding communities. We continuously exceed our customers' expectations by providing on-time delivery and reliable service that doesn't disappoint."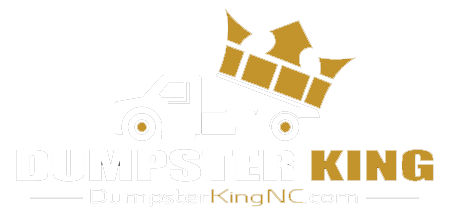 Dumpster rentals are utilized by homeowners, businesses, property managers, contractors, and individuals seeking temporary or long-term support in their waste removal efforts. Projects that require a commercial-grade, open-top bin include cleanouts, home repairs, renovations, demolitions, new construction developments, and other endeavors. The company partners directly with industry-leading manufacturers to provide bins that are driveway-friendly, easy to load, and designed with efficiency and ease in mind.
The company's state-of-the-art website features a user-friendly online booking system that allows visitors to schedule a next-day delivery with a few simple clicks. Interested parties can click the gold "Book Now" button to add a dumpster to their cart, choose the drop-off and pick-up dates, include pertinent contact information, and check out using any major credit card with the company's secure reservation system.
The company has simplified the dumpster rental delivery process by offering one large-size dumpster for rent that is conducive to a broad scope of waste removal project goals. The 20-yard dumpster measures 14' long by 8' wide by 6' high and begins at $350 for up to seven days of rental time with two tons of waste disposal included in the base price. Customers can purchase a rental time extension at $10 per day and extra weight at $50 per ton to customize the rental experience to cater to their specific needs as much as possible. According to the company website, the 20-yard is ideal for roofing repairs, flooring removal, garage cleanouts, kitchen remodels, construction site cleanups, office park furniture removal, and more.
Dumpster King is also known for providing top-notch dumpster rental services to areas outside of Benson in Cumberland County. This includes nearby locations such as Garner, Clayton, Dunn, Four Oaks, Smithfield, Angier, Erwin, Coats, Newton Grove, Princeton, Pine Level, Selma, Fayetteville, and other nearby locations. More about this can be read on Dumpster King's official Facebook page at https://www.facebook.com/DumpsterKingNC.
Part of the company's excellent reputation stems from the many positive reviews that rate it a perfect 5 out of a possible 5 stars. Alex Cruz said, "I had a great experience with Dumpster King. Brendan made scheduling so easy, and they were able to get the dumpster out the next day! When Shaun the driver came, he was very nice and polite. He really took the time to make sure our dumpster was placed in the perfect spot. I will definitely be using them again and I strongly recommend their services."
Julia Light said, "The experience was great with Dumpster King from beginning to end. Brendan was great to work with. Shawn delivered my dumpster with ease, professionalism, and there was great interaction all around. Will be calling on them again in the Spring for my annual cleaning. Thanks for a great experience!!! Also, loved the price. Hard company to beat."
These reviews and many more can be seen on its Google Maps Business listing at https://goo.gl/maps/X6DeEooAWJ8MaLip9. Those in Benson and the surrounding areas who would like more information on the reputable dumpster rental services that this popular North Carolina waste management service offers can call the staff directly or refer to the website mentioned above.
###
For more information about Dumpster King, contact the company here:

Dumpster King
Brendan Barefoot
919-669-7370
brendan.barefoot@gmail.com
Benson, NC 27504