Global music sensation ZNi International continues to break new grounds and get wider recognition with his song "Satisfy", which is still gathering massive attention on music streaming sites and social media
ZNi International is proud to announce that his smash hit song "Satisfy" breaks new grounds and gets more attention than ever before. The song was released in May 2019 and is part of his internationally acclaimed album, "Good Karma".
Fans love "Satisfy" because of the smooth vibe, simple lyrics, and the romantic and happy mood it creates. During the pandemic, the song did very well, racking up the top 10 iTunes charts in South Africa and top 100 iTunes pop charts in the UK. It is still trending on iTunes.
Born in Seattle, Washington, ZNi spent his childhood between Washington and his parent's birth land of Zimbabwe. He was introduced early into the music world as both of his parents were entertainers.
"I was fortunate to have a father who instilled a musical work ethic," said ZNi International. "I watched him rehearse and work on songs for hours until he considered it perfect. I'm the same way; I work on a song for days or weeks until I feel it's right. I'm a bit of a mad scientist that way."
ZNi is unique because of his Zimbabwean roots and infusion of several genres like hip-hop, reggae, afro beats, and pop into his music. He's a master song arranger, and his creative vocal skills make it easier for him to express creative ideas in the most engaging ways.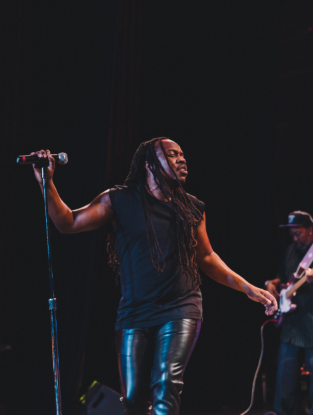 The multitalented artist and producer have worked with several top artists and brands in the last few years. He partnered with Well Being Trust, Adidas, T-Mobile, and Microsoft on big projects. One of his earlier tracks, "Beastmode," featuring Vanguards, was on MTV's "The Challenge" and T-Mobile's Motorola Campaign for the Moto Z phone. According to ZNi International, one of his biggest achievements came from producing music for an Adidas commercial featuring Argentine soccer sensation Lionel Messi.
Fans should watch out for new music releases and follow up album Called "GOOD KARMA DELUXE" by summer 2021. The album has also amassed over 1 million streams on Spotify.
ZNi International is a creative mind who works hard to deliver better and more engaging music that will satisfy his fans. He is inspired by the huge support he gets from his fans worldwide and wants to pay them back by releasing more smash hit songs for their enjoyment.
To listen to "Satisfy" please visit here.
To learn more about ZNi International, please visit here.
Media Contact
Company Name: VIA FREDY MUKS
Contact Person: Lari Pasco
Email: Send Email
Phone: (818) 533-8755
Country: United States
Website: http://www.znimusic.com/?fbclid=IwAR2hwUmP3CEtaMOCACdzdHnMx0VjdQMQWk_oih8UrMhfX9IZ3pDWiEngmR0